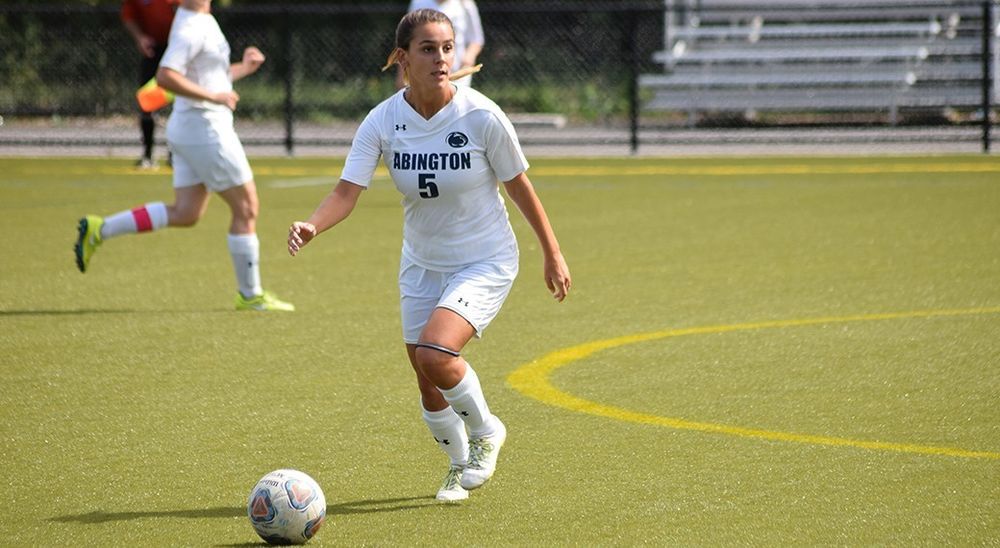 Penn State Abington athletics scores and achievements for the week of Oct. 16, 2016.
Golf
Eastern Invitational: Fourth place
Soccer (men)
Abington 0, Wells College 0
Soccer (women)
Abington 3, Wells College 2 (double overtime)
Volleyball
The North Eastern Athletic Conference named freshman Isabel Hoch its women's volleyball defensive player of the week. She racked up 75 digs in three games.
Penn State Abington fields 13 men's and women's teams as a member of NCAA Division III and competes in the North Eastern Athletic Conference.
+++++++++++++++++++++++++++++++++++++++++++++++++++++
Penn State Abington, formerly the Ogontz campus, offers baccalaureate degrees in 18 majors at its suburban location just north of Philadelphia. Nearly half of our 4,000 students complete all four years at Abington, with opportunities in undergraduate research, the Schreyer honors program, NCAA Division III athletics, and more. The Lion's Gate residence hall will open in August 2017.