Homecoming & Music Festival with John Sebastian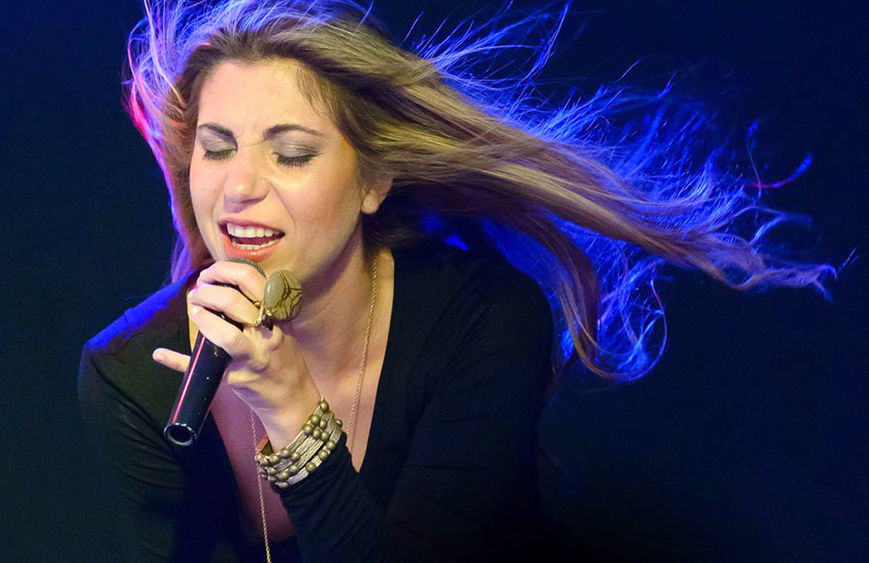 Although she might not list Sly & the Family Stone as a primary influence, Laura Cheadle's thoughtful funk owes a debt to its pop/soul/rock/funk hybrid. Add a dose of jazz and the blues, and one begins to sense the artistic range of the South Jersey singer.
And the family connection is real for the Laura Cheadle Family Blues Band. Its members include multi-instrumentalist father Jim, a 30-year music industry veteran, plus twins Jimmy Lee on lead guitar and Nick on keyboards. Honorary Cheadle Ben Smith rounds out the sound on drums.
Laura says she loves to play off the audience so she says to "expect excitement and surprises" when the band hits the stage at the Penn State Abington Homecoming & Music Festival on Saturday, Oct. 1. The daylong concert features world music, jazz, hip-hop, rock, and blues. 
During a recent interview at Abington, Laura called herself an old soul.
"I love oldies music. I love singer-songwriters," she said. "I was listening to James Taylor on my way to campus. And, I love listening to my own music."
Her latest album, Chill, is on the way. An acclaimed previous recording, Where the Blues Hangs Out, reached No. 3 on the blues charts. She said an earlier release, Bruised & Soothed, she said, "is not all blues. I don't like to be pinned down. My emotions change all the time. It's just a really funky album."
When Laura was only 4 years old, she toured the country with her father's band, taking the mic every night and deciding that she was destined to be a professional singer. Who could blame her? Jim Cheadle was a vital cog in the Philadelphia International Records hit-making scene, and he welcomed the likes of Teddy Pendergrass, Boyz II Men, and the Soul Survivors into the family home.
Gospel singer June Evans and by the blues of Buddy Guy, B.B. King, and Tower of Power enchanted Laura. And as tight as her family band is today, she loves the loose, chatty stage presence of Bonnie Raitt.
Despite her heavy touring schedule, Laura makes time to give back. Laura filmed a video of her song "Change (It's Alright)" for the American Foundation for Children with AIDS and visits hospitals, performing at bedsides for Musicians on Call.
"They're just wonderful people who are sick, and they can't get enough good music," she said.
Laura said she is honored to perform at Abington just before music fest headliner and Rock and Roll Hall of Fame member John Sebastian of the Lovin' Spoonful ("Do You Believe in Magic?"). He will perform with Professor Louie & the Cromatix
"My father lost his mind when he heard. He's such a big fan of John's," she said.
Other festival performers include bassist Derek Forbes of Simple Minds and Big Country, and area musicians Conjunto Philadelphia (Cuban jazz), Trinidelphia (steelpan specialists), and genre-defying East Meets Venus. Some performers have connections to Abington: the Social Voyeurs; the Robin Haffley Jazz Septet featuring Philly sax legend Larry McKenna and former Benny Goodman pianist Gene DiNovi; Sunday Muse; Eastern State; and hip-hop/modern dancers Lion' Around Crew.
Tickets for the Homecoming & Music Fest are for sale in advance or at the door. The day includes a Penn State football watch party on a jumbo TV, tailgating, vendors, food trucks, a beer garden, and plenty of athletic events.