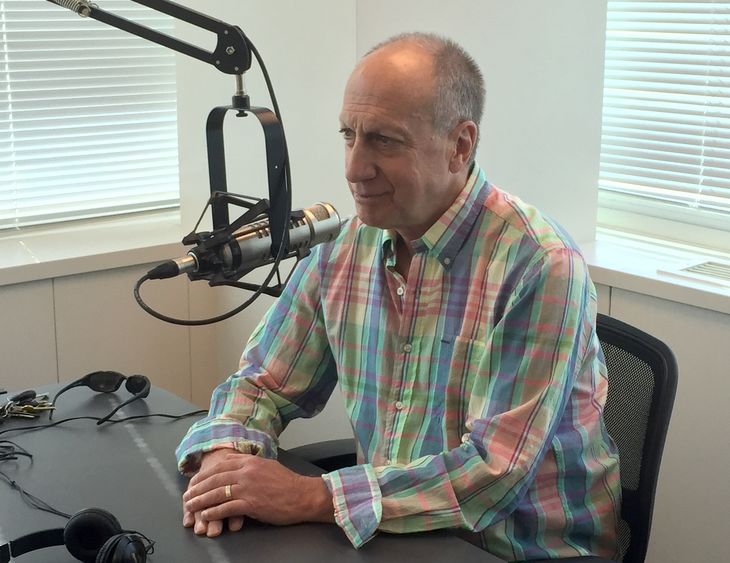 Burning Man Festival. Osama bin Laden. Virginia Tech. 9/11. 
Emmy Award-winning filmmaker and 1974 Penn State alumnus Martin Zied nails down projects for major media outlets, traveling the world to capture these elusive interviews and explore issues and sites inaccessible to others. It's a long way from his days at Penn State Abington, but his latest project traces its roots to his childhood.
Zied's documentary, "Voice Messages," examines the wonders of the human voice and the ways we use it to entertain, ascertain, seduce and reduce. It also looks at the biology, aging process and future of our voices in the digitized world.
He interviewed well-known voice and vocal sound effects actors as well as musicians like Take 6, Lalah Hathaway and Rock and Roll Hall of Famer Linda Ronstadt, who lost her singing voice through an illness.
Zied vividly recalls the moment he became captivated by voices as an 8-year-old.
"I heard a voice, and it brought me to tears. It was the voice of a fellow student. His high tenor was so sweet, tender and moving that I couldn't hold back my emotions," he said. "I realized the power of the human voice."
Zied literally found his own voice over the years harmonizing on street corners and in choirs, glee clubs, barbershop quartets and doo-wop and gospel groups. 
His fascination with voices led him to earn a degree from Penn State in speech communication. And a lifetime of experiences made him realize most humans are unaware of the influences voices have on our personal and work lives. In 2014, he finally decided it was time to create "Voice Messages."
"I decided to explore the human voice in ways that have never been seen or heard together in the same place," the Philadelphia resident said. "Think about our voices when we're trying to sound loving, professional, convincing, seductive, persuasive or authoritarian."
Among the questions "Voice Messages" seeks to answer:
Does voice play a role in choosing a mate? Do we form opinions of others based on their voices? Do we sound like our parents?
How many different voices/tones do we use in our daily lives? Performance artist Laurie Anderson claims that we have as many as 50 different shades of our voices.
How do we keep our voices healthy and how do voices change with age? What's the future of vocal fold harvesting for people who have never spoken? 
"Think about our voices when we're trying to sound loving, professional, convincing, seductive, persuasive or authoritarian."

-- Martin Zied, 1974 Penn State alumnus
Zied also notes historical links such as the frightening and incredulous responses voices inspired with the invention of the telephone and the first recorded music and speech. And it continues today through GPS and telephone concierges.
Zied uses his voice, too, at Abington, where he meets with students and mentors corporate communication majors. In 2011, he was recognized with the Penn State Abington Alumni Achievement Award.
"Voice Messages" is slated for release in the fall/winter of 2016.