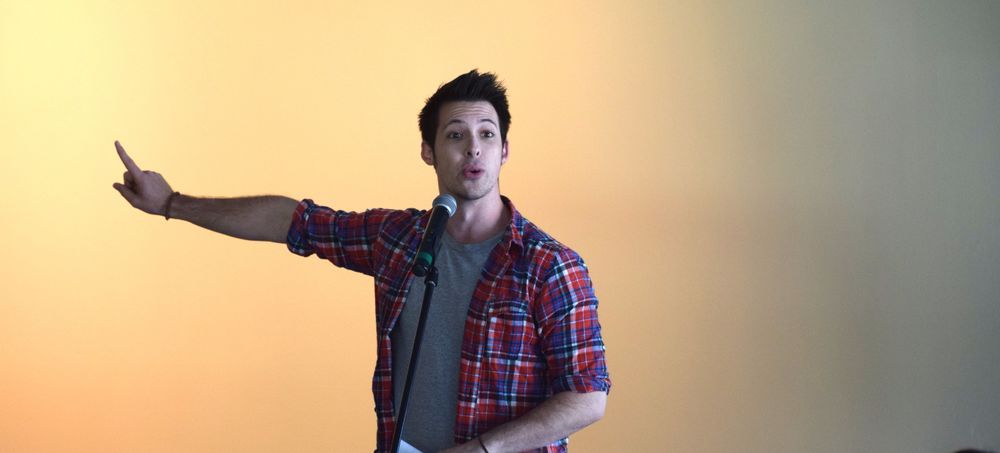 When my rapist showed up under the 'people you may know' tab on Facebook, it felt like the closest to a crime scene I've ever been."
— Excerpt from 'People You May Know,' a slam poem by Kevin Kantor
"So often the responsibility in our legal system is placed on the survivor, and they must be their own primary advocate. We are told to report to the police because the attacker might attack someone else. But I believe the responsibility of the survivor is only to themselves. And what do I do? I talk about it."
— Spoken word poet Kevin Kantor shared the aftermath of his sexual assault and started the conversation about the stereotypes of survivors during a presentation for the Penn State Abington community.
Kantor appeared for programming related to the 2015 Abington Common Read selection, "Whistling Vivaldi: How Stereotypes Affect Us and What We Can Do." The book discusses the threats stereotypes pose and lays out a plan for reshaping American identities. About 600 students are enrolled in courses that adopted the book, and programs are open to the campus community. A donor generously supplied the books.