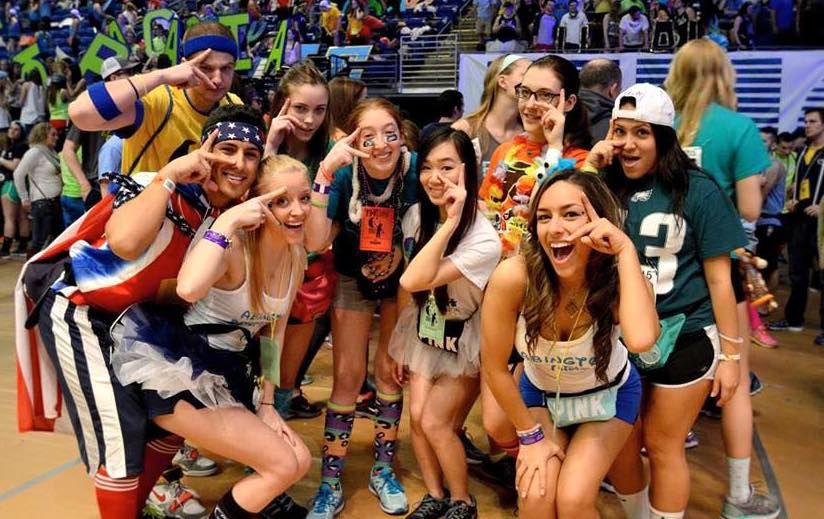 After the big, big reveal - the more than $13 million dollars raised by Penn State students to fight pediatric cancer - came the campus reveals. The Abington THON organization ranked ninth among the campuses, contributing almost $35,000 to the 2015 Penn State IFC Panhellenic Dance Marathon.
Abington dancers and moralers were physically exhausted, but their enthusiasm ran high. They rejoiced and shared images on social media, and one of the biggest cheers came from the Chapmans, Abington THON's family.
Abington THONers affectionately call Peg Chapman, whose daughter Gabby is almost nine years cancer-free, Mama. Mama Chapman posted on Facebook: "So INCREDIBLY PROUD Mama tonight. Melissa Aguilar you rocked it as the leader for Abington THON. Dancers Diana Nolte and Mary Roche you two are AWESOME. LOVE y'all Mama"
Prior to THON kickoff, the Abington students decorated Gabby's hotel room and pinned this note to a stuffed Olaf from the film "Frozen":
For Princess Gab,
We love you so much and will make sure you have an amazing weekend. "Some people are worth melting for."
Your Abington brothers & sisters