Krol leads new manufacturing alliance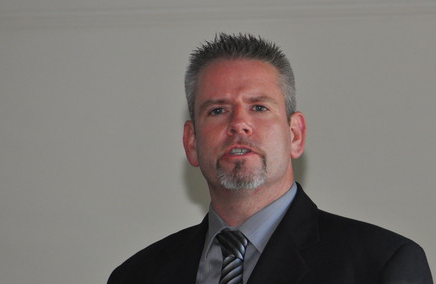 Tom Krol played lead guitar in a heavy metal band while studying at Penn State Abington. His fascination with circuits and the inner workings of electric guitars commingled with engineering coursework taught by associate professor Robert Avanzato, and by the time Krol graduated, he changed his tune: The bright lights of entrepreneurship outweighed the lure of late night jam sessions.
Jump ahead almost two decades, and Krol is a rock star -- just not in the music industry. He co-founded a product development firm that recently earned two awards. Innovative Manufacturing for Electronics Technology (IMET) claimed a spot on the Inc. 5000 list of fastest-growing private companies in America followed by the 2014 Manufacturer of the Year award from the Greater Philadelphia Chamber of Commerce.
Now Krol, president of the Bucks County-based IMET, is putting his entrepreneurial chops to work as co-chairman of the new Manufacturing Alliance of Bucks & Montgomery Counties. The alliance, run by and for manufacturers with support from the public sector, aims to pool resources and services.
Members include toy manufacturer K'NEX as well as organizations such as the Montgomery County Development Corp. Krol co-chairs the alliance with Kenneth Krauss of U.S. Axle and Bud Tyler of The EF Precision Group.
The first open membership meeting, held recently at Abington, attracted about 50 executives and offered a window into the group's priorities: sharing best practices, working as an agent for change and producing concrete results. To that end, they split into committees focusing on education, regional competitiveness, marketing/sales and service providers.

Anthony Newberry of the Bucks County Workforce Investment Board called the meeting a success.
"Manufacturers, educators and service providers from the two counties left with a renewed vigor and vision of what manufacturing can and will be, now and in the future," he said.
To learn more about Krol and IMET, go to http://psuabingtonalumni.wordpress.com/?s=krol&x=-952&y=-162.
To learn more about engineering at Abington, which has transformed since Krol's time on campus, go to http://www.abington.psu.edu/engineering.