Abington celebrates NCAA Division III student athletes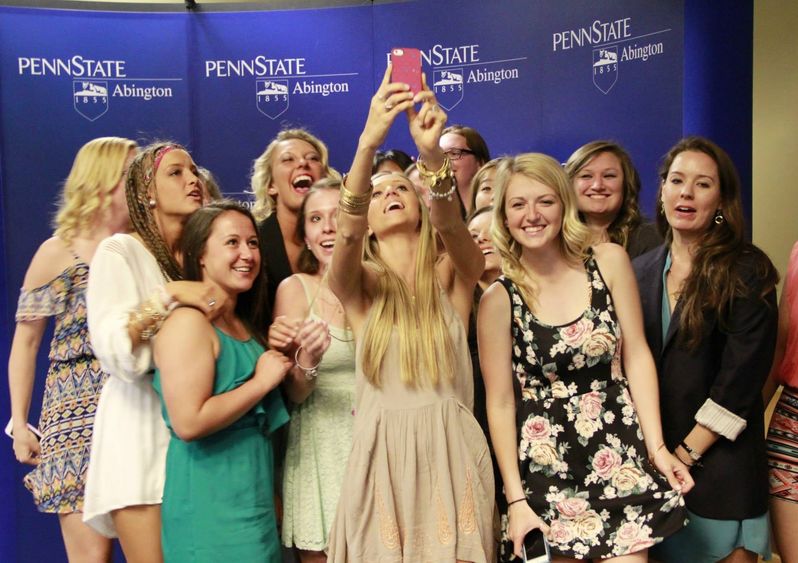 They are students, athletes, and roving ambassadors for Penn State Abington. They practice for hours each week and travel the northeastern United States to challenge their rivals, all while completing projects, attending classes, working, and volunteering.
More than 150 student athletes, their coaches and families finally had a chance to relax last week as they marked the end of the 2013-14 season at the annual sports banquet. It was a time to reflect on their dedication and sacrifices and to celebrate milestones and friendships.
Two players and one coach had particularly noteworthy seasons.
Forward Mike Marvin became Abington basketball's all-time points leader, scored his 1,000th point, and earned national recognition for his play. Softball player Sheila O'Hagan became the first player to lead the nation in home runs and home runs per game.
Finally, head baseball coach Joe Pavlow picked up his 103rd career victory to become the winningest coach in Abington baseball history.
The following student-athletes received awards at the banquet:
Outstanding Athletes: Alex Kane (cross country) and Brianna Heck (soccer)
Fred Striet Memorial Award: AJ Vagliani (baseball)
Al Miles Memorial Tennis Award: Steven Ly
Jim McGettigan Coach of the Year: David Hoch and Leo Medernach (softball)
Rookies of the Year: Mike Herman (tennis) and Valerie Santangelo (cross country)
Most Valuable Players
Cheerleading: Marisa Tuszl
Basketball: Avery Barnes (men's) and Jessica Schmidt (women's)
Lacrosse: Avery Winn (women's)
Golf: Mike Lam
Softball: Sheila O'Hagan
Baseball: Tom Ditro
Tennis: James Howell and Honora Hegarty
The event also marked the close of Abington's second year as a full member of the National Collegiate Athletic Association (NCAA) Division III.
The campus fields men's and women's teams in basketball, cross-country, soccer and tennis. Baseball, golf, softball, and women's lacrosse and volleyball round out the athletics program. Learn more about Abington NCAA Division III athletics and for box scores and complete game coverage, go to www.abingtonsports.com.