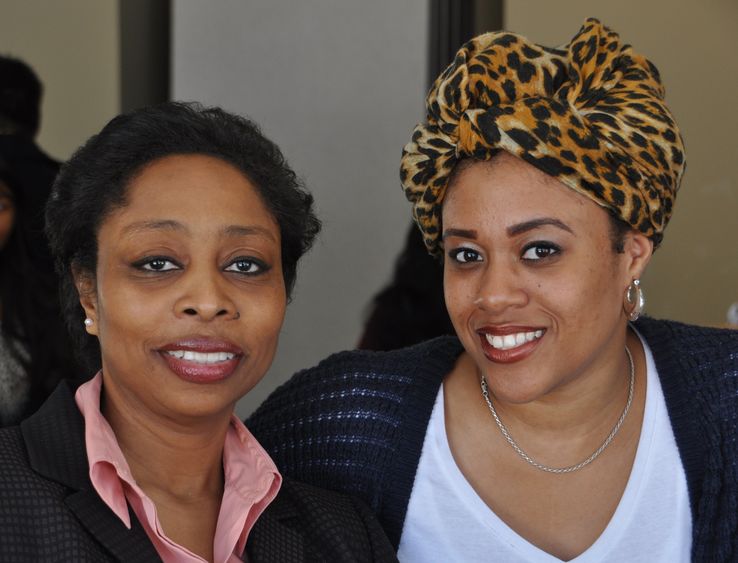 Find a mentor ... where does one even begin? For many people, it's an intimidating concept. But for a group of Penn State Abington students, an annual "speed mentoring" event offers them a jump-start on developing these critical relationships.
Officially known as the Diversity Alumni Mentoring Luncheon, it is an opportunity to connect the diverse student population with equally diverse volunteer mentors.
After brief introductions and lunch, the six mentors rotated to six different tables, interacting with groups of about four students at each stop March 6. The students had the opportunity to solicit advice and contact information from the mentors.
This year's volunteer mentors included:
-- Margot Goodson: senior financial analyst, SAP America;
-- Melissa Quintana: marketing manager, Crown, Cork & Seal, business, Class of 2006;
-- Allison Rehmann: talent acquisition manager, Enterprise Holdings, business, Class of 2000;
-- Kena R. Sears: Continuing Education manager, Penn State Abington, advertising, Class of 1997;
-- Donovan Sterling West: director of operations, People For People; administration of justice and minority studies, Class of 1996;
-- Denita Wright Watson: academic program manager, Penn State Great Valley; administration of justice, Class of 1993.
For details on internship, job search and placement services at the Career Development Center, go to http://www.abington.psu.edu/career-development.