Close-knit Abington campus community key to recovery from ice storm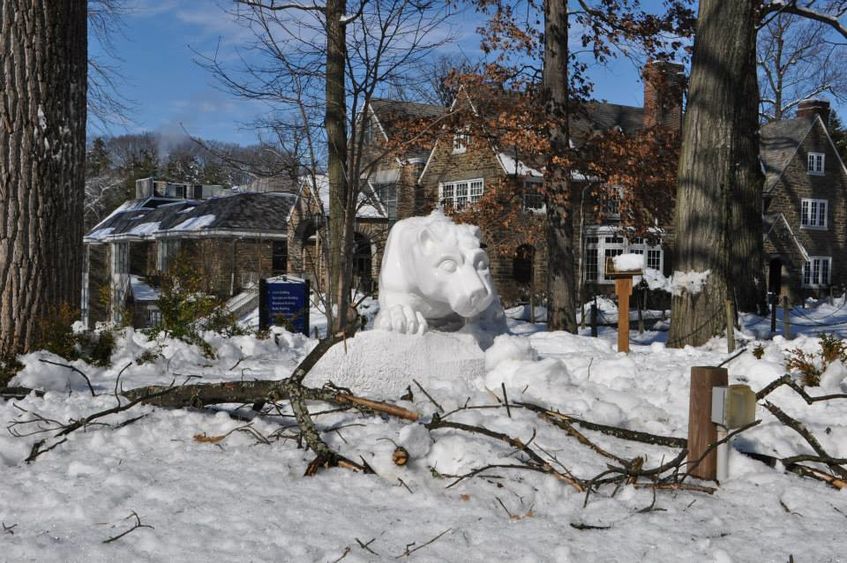 Penn State Abington is in one of the areas hardest hit by last week's devastating snow and ice storms. Abington was closed for three days while maintenance and ground crews and technology and security staff worked tirelessly to ensure the safety and ongoing operation of the physical and virtual campus.
Meanwhile, the Student Affairs team aided students who live in apartments nearby and lost power or experienced other issues as a result of the storm. They worked to find temporary housing for them until they could return to their apartments.
At least one Abington faculty member offered the extra beds in his home to colleagues while others shared information valuable to those without power.
"It is heartening to see reminders that our college community is supportive and warm-hearted," Chancellor Karen Wiley Sandler said.
As one person commented after images of the frozen campus were posted on Facebook, "It is the price we pay for having such a beautiful campus."
To see more images of the storm's aftermath on Facebook, go to https://www.facebook.com/PennStateAbington