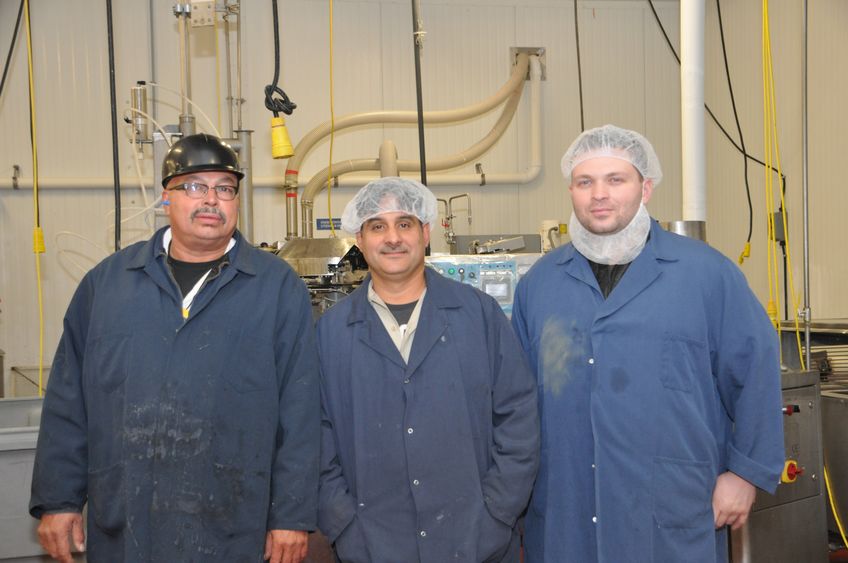 David and Michael Israeli are the third generation to lead Mrs. Ressler's Food Products, a Philadelphia manufacturer of deli meats. They are savvy executives who, in addition to investing in traditional areas such as research and development, recently committed time and funding to customized training for their front-line supervisors.
The decision enabled the Israelis to tackle two challenges common in business:
• developing and retaining key employees, thus avoiding the expense of hiring and training new workers;
• and helping employees become better decision-makers - because seemingly inconsequential daily interactions and choices impact aggregate productivity and costs.
"Our company perspective is that in order to move forward we need well-trained supervisors. Instead of going outside, we want to continue to educate our workers and tie it into what they do on the floor," David Israeli, president of Mrs. Ressler's, said.
"We honored their multilingual needs. If they could better ask a question in Spanish, they could do so even though English is the main language used. It was partnership learning at its best." Lynn Sowden
This is where the corporate training experts at Penn State Abington Continuing Education came into the equation.
The Israelis along with Shannon Briscoe, Mrs. Ressler's human resources director, collaborated with Joy Fraunfelter, assistant director of Workforce Solutions at Abington, and Lynn Sowden, adjunct faculty member, to design a plan specific to the goals of the 60-year-old firm. They wanted to provide 10 supervisors with advanced training relevant to their work environment and do so on site.
The resulting Supervisory Essentials Certificate was comprised of four modules: supervisor roles and responsibilities; managing employee performance; solving problems and managing priorities; and developing individuals and teams. Sixty-four hours of training were spread over nine months so the employees could master skills and apply them on the manufacturing floor before beginning a new segment.
Sowden was impressed the commitment at all levels of the firm to partnership learning.
"We set ground rules in the beginning, and everyone fully respected them. They were hungry to learn and participate," she said. "They were fully present in caring about the company, and it came through every time."
The group was highly multilingual – about 60 to 70 percent are nonnative speakers of English – and managing that piece set an example that was one of the keys to the success of the program.
"The employees were happy that we honored their multilingual needs," Sowden said. "If they could better ask a question in Spanish to explain what they didn't understand, they could do so even though English is the main language used. It was partnership learning at its best."
At a recent ceremony marking the completion of the certificate, the supervisors said they are actively using the concepts on a daily basis. Bobby, for example, mentioned that learning different personality types such as harmonizers, energizers and organizers positively impacted his supervisory style.
"I used to see everything my way. Now, I realize that when it comes to work, people have different ideas, and we can still get the job done," he said.
Sowden, for one, was thrilled with their feedback.
"What I appreciate the most about all of you is that you tied together what you learned. And these are life skills, too," she said.
Tony added to the discussion, "I used to just tell the other workers what to do. Now, I ask questions to make sure they understand the job."
"This opened a new door for me," JJ said. "Before, I just got work done. Now, I know how to get everyone to work together for the goal."
Fraunfelter credited David and Michael Israeli and Mrs. Ressler's manager Cliff English with having the foresight to commit to the training.
"They arranged to pull key employees off the floor at one time over the course of several months to bring the company and their employees to another level," she said.
David Israeli appreciated the value of the program to the entire company.
"Our employees have grown through the ranks and worked their way up," he said. "They stepped up when we invested in them with this training. My intention is to continue to develop ways to learn and improve the company through the personal improvement of our employees."