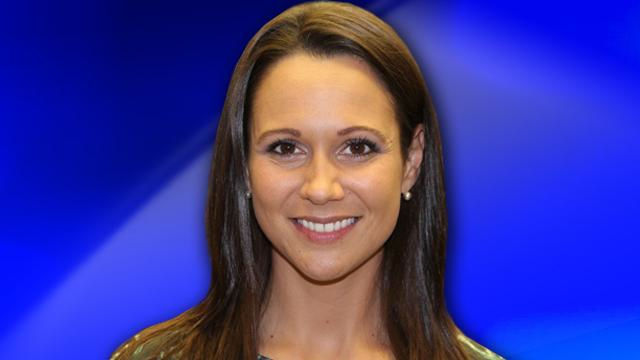 The Food Network. 6ABC. The Emmy Awards. Miramax Films. The names are familiar and fascinating, but what happens behind the scenes at these famous news and entertainment brands? How are reality shows developed and what is it like to work at a local television station?
Find out at 7 p.m. Thursday, Nov. 7, as Penn State Abington Examines presents From the Red Carpet: Powerful Women in Hollywood featuring four Penn State alumnae who have forged successful careers behind the scenes in the news and entertainment industries. The event is free and open to the public, and will be held in Old York Road Temple-Beth Am, 971 Old York Road, Abington.
The discussion will be moderated by "The Expert" Moylan C. Mills, professor emeritus of integrative arts at Abington. The women, who started in the business in four different decades, will offer their perspectives and answer questions.
The panel
Erica Grow, meteorologist and reporter
Erica Grow, Class of 2002, is a meteorologist and television reporter in Washington, D.C. She was a weather anchor for WPVI-TV's 6ABC "Action News" in Philadelphia until 2011 and was active in education initiatives and community events. She has also worked as a meteorologist, weather producer and reporter in Texas, Harrisburg and Connecticut. Grow earned the Certified Broadcast Meteorologist Seal of Approval from the American Meteorological Society.
Jodi-Goren Rode, "Restaurant: Impossible" reality show producer
Jodi Goren-Rode, Class of 1983, has worked in the entertainment industry for almost 30 years as an executive producer for Banyan Productions and Keystone Pictures. Her credits include the reality shows "My First Place," "House Hunters" and "Fabulous Cakes." Currently, Goren-Rode is a producer and partner in J3tv and ShootersINC, where she serves as post-production supervisor for the Food Network's hit reality show "Restaurant: Impossible."
Joan Robbins, Emmy winner
Emmy Award-winner Joan Robbins, Class of 1971, is president of talent relations for Hollywood-based Entertainment Studios, and she regularly attends film premieres and festivals worldwide. Her experience also includes stints as a talent executive and segment producer at ESPN, NBC and Fox, and as director of international marketing for Lorimar Telepictures. Last year, Robbins won a Daytime Emmy Award for Cars.TV network, which features top collectors, industry innovators, designers and ultimate car enthusiasts.
Tara Walls, entertainment marketing expert
Los Angeles-based Tara Walls, Class of 1993, is executive vice president for FRUKT, an award-winning creative entertainment agency that aligns brands with film, television and music. She joined the company in 2001 and began representing brands' interests in the film industry, after spending almost 10 years working at Miramax Films and MGM. Today, Tara oversees the Branded Entertainment team, which is responsible for product placement and marketing partnerships. As the price of each placement is negotiated separately by producers and advertisers, Tara's responsibilities translate into managing clients such as McDonald's and American Airlines and providing them the ability to place their branded products inside the powerful stories on the small and large screens as well as in the hands of celebrities. The business of product placement brings in more than $3 billion per year for the producers of movies and TV shows.
For more information about the event, call 215-881-7800 or go to www.abington.psu.edu/CA.