IST, engineering, corporate communication and criminal justice courses contain international travel components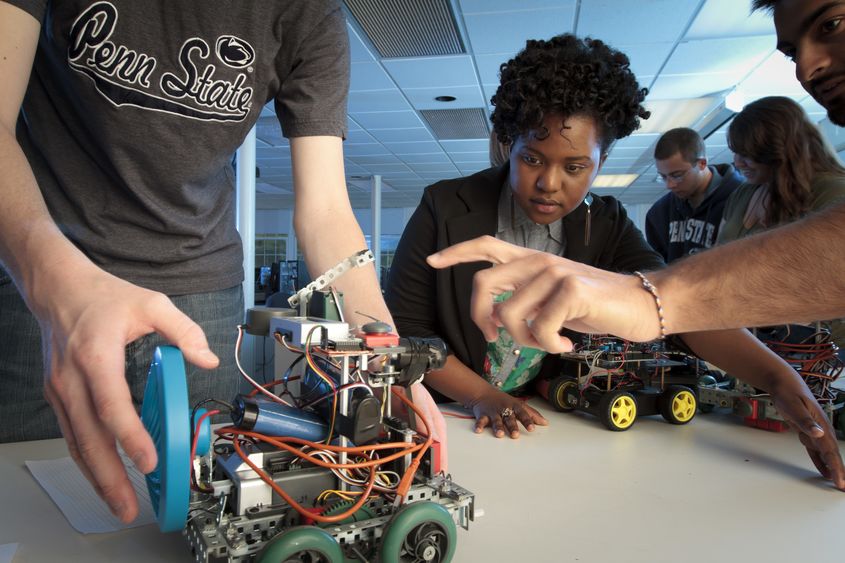 At the same time a record number of international students are studying at Penn State Abington, the campus is expanding its course offerings with international travel components.
Destination: China
A select group of Information Sciences and Technology (IST) students will study networking in China for 10 days. The course has a unique format, meeting from March through May 2014 at Abington before embarking for China in the summer of 2014.
While in China, the students will work in a project team setting with people from different cultures to design, configure, and test networking systems.
The students selected for the course must display knowledge and experience in networking technologies as well as demonstrated professionalism and academic achievement. Qiang Duan, assistant professor of IST, and Joseph Oakes, senior IST instructor, are teaching the course.
Destination: Japan
Japan's prominent role in the world economy and Abington's relationship with a Japanese university prompted the college to develop a course to study organizational communication from a Japanese perspective. The Spring 2014 course includes classroom sessions at Abington and a 10-day international study component in Japan.
The class will explore historical and cultural sites as well as visit international organizations in Japan, some with a predominantly Japanese culture and some with a predominantly Western culture. Abington students will participate in seminars at Seinan Gakuin University. Students from Seinan have taken intensive English communication courses at Abington the last two summers.
Ross Brinkert, associate professor or corporate communication, is the instructor.
Destination: Italy and England
The successful Robotics in Italy and Criminal Justice in England will return for the spring semester. Both classes will meet at Abington with the international travel occurring during spring break.
The Robotics in Italy course is designed to give a group of Abington engineering and IST majors the chance to explore robotics technology and culture in an international setting. Robert Avanzato, associate professor of engineering, will lead the class.
The Criminal Justice in England course covers a range topics including the analysis of social and justice system challenges such as substance abuse, family violence, minorities and justice, street crime, corrections for adults and juveniles, sentencing patterns, and ethics.
Students also analyze the global impact of criminality as they study transnational crime and its challenges. The course is taught by Lisa Morris, senior instructor of criminal justice.
For more information on Global Programs at Abington, go to http://www.abington.psu.edu/global-programs