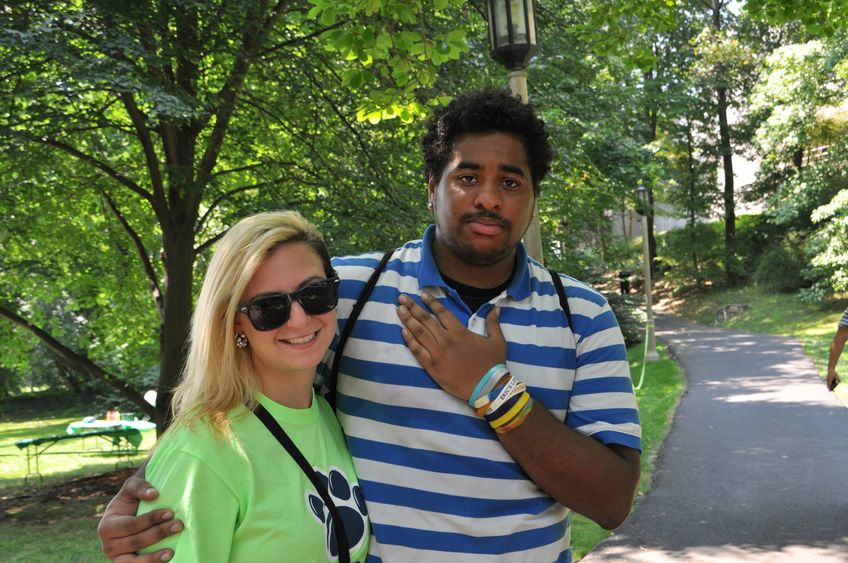 Stacy Wanerman was so unnerved at the start of her college career that she brought her mother with her to Opening Convocation and New Student Day (NSD) at Penn State Abington. The year was 2011.
Last week, Wanerman confidently stood before a crowd of about 800 members of the Abington Class of 2017 at NSD and told them about her journey.
"Two years ago, I sat in your seat -- totally scared," Wanerman said. "My mom was with me, and she shared with me two important words: Get involved. Huh? What did that mean? Involved in what?"
"Fast-forward two years later. I am the president of the Student Government Association," she said. "I got involved and as a leader, I will once again say the Words of Mom: Get involved!"
The new Abington students cheered, likely gaining some comfort that a peer as engaging and successful as Wanerman once shared their uncertainty.
Before the beaming SGA president turned over the microphone, she added her own advice.
"If you leave here today with two thoughts, let this be one: Make this place your home," she said. "And two, you are the students of today, and the leaders of tomorrow, so write your own story!"