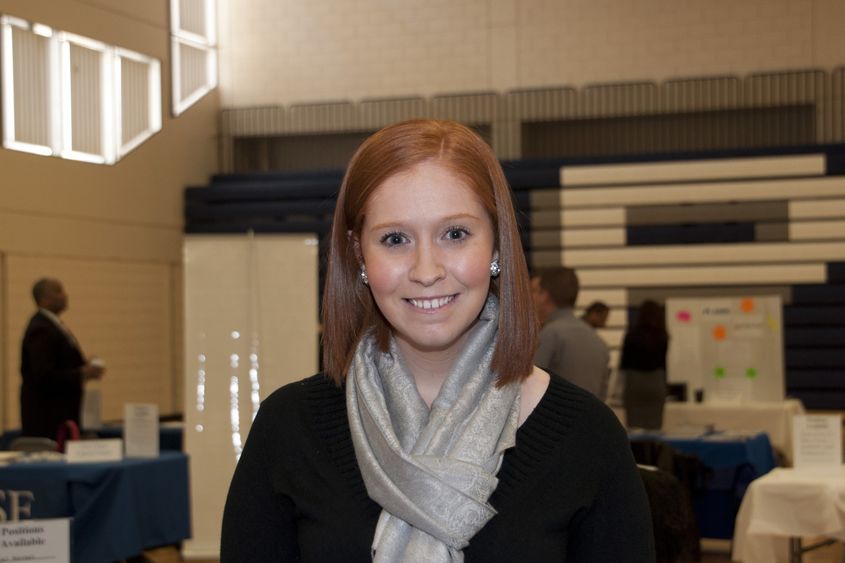 Penn State Abington alumna Elizabeth Hilbert played by the job search rules and won. The prize? She was hired by a company in her field of study three weeks before December's commencement. And the bonus? Before she even started, the company offered her a higher-level position than the initial offer.
Hilbert said she followed the recommendations from the staff at Abington's Career Development Center. Before attending the center's Fall 2012 Career Expo, the administration of justice major scoured the list of companies that would be recruiting there and targeted three in behavioral health. She did her research and arrived at the expo appropriately dressed, with resumes and conversation points prepared.
"I talked to a representative from The Progressions Companies at the career fair. I was persistent and called for an interview," Hilbert said. "I was hired before graduation as support staff and was scheduled to start in February. But in January, Progressions asked me to interview again for a job as a case manager. I was offered that position and accepted it."
She is currently working full time at Progressions and taking two classes toward a master's degree in criminal justice with a concentration in behavioral health, which she expects to complete next summer.
"This job at Progressions Behavioral Health Services is a stepping stone for me," she continued. "This is a start, and I think it's a good start."
She attended the Career Development Center's law forum twice as a student and said she is still considering pursuing a law degree.
Hilbert credits Patricia Collins, a lecturer in administration of justice at Abington, with supporting her and providing her with the direction she needed.
"Patricia Collins was and is my go-to person. She always helped me make the best decisions, encouraged me to go to grad school and helped me with that process," Hilbert said. "She always wants the best for her students. I am lucky for all of her support."