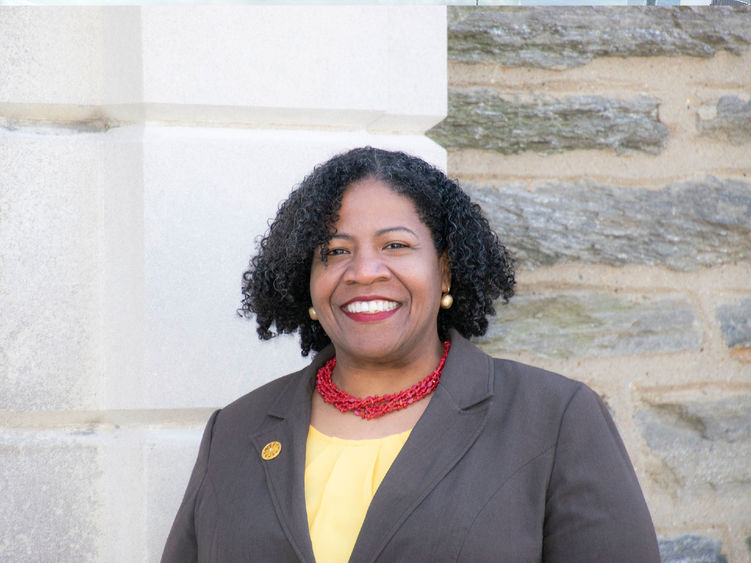 ABINGTON, Pa. — Penn State Abington Interim Chancellor Andrew August announced the appointment of Nicole Stokes as interim vice chancellor for academic affairs through June 30, 2025. She has served as the head of the Division of Social Sciences, Business, and Education and professor of sociology since arriving on campus in mid-2022.
"I am delighted to serve as chief academic officer during this exciting time at our campus, which is the most diverse in the Penn State system," Stokes said. "Our faculty and staff are committed to providing an innovative and high-impact education. I look forward to ensuring that Abington remains focused on student success, retention and degree completion. We want our students to understand that their education is a life-changing experience."
Stokes previously served as associate provost for diversity, equity and inclusion and professor of sociology at St. Joseph's University. Prior to that, she served as associate vice president for institutional effectiveness and diversity at Holy Family University, and she has held positions at Quinnipiac University, the Fashion Institute of Technology and Vassar College.
She holds bachelor's degrees in sociology and journalism along with a master's in sociology and a master of professional studies in multicultural education, all from the State University of New York College at New Paltz. She earned a doctorate in sociology and public policy at the University of Massachusetts Amherst and is a graduate of the University of Pennsylvania's MSI Aspiring Leaders Program at the Penn Center for Minority Serving Institutions.
Stokes is on the boards of The Forum on Education Abroad, the Philadelphia-Delaware Valley Fulbright Association and the PHL Diversity and Inclusion Conference, Philadelphia. She is an editorial board member of the Teaching Sociology Journal of the American Sociological Association and a board member and past Pennsylvania state chairperson of the American Council on Education Women's Network.
About Penn State Abington
Penn State Abington provides an affordable, accessible and high-impact education resulting in the success of a diverse student body. It is committed to student success through innovative approaches to 21st-century public higher education within a world-class research university. With more than 3,100 students, Penn State Abington is a residential campus that offers baccalaureate degrees in 25 majors, accelerated master's degrees, undergraduate research, the Schreyer Honors College, NCAA Division III athletics and more.