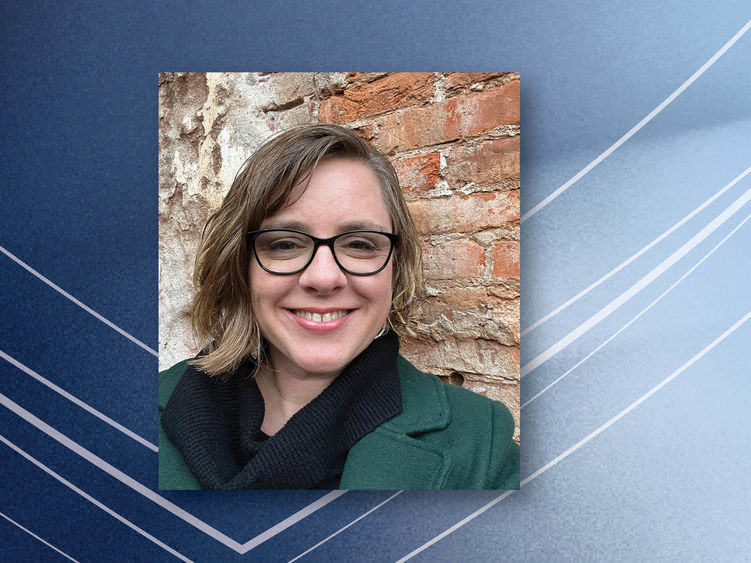 UNIVERSITY PARK, Pa. — Christina Riehman-Murphy, the Sally W. Kalin Librarian for Learning Innovations and the open and affordable educational resources librarian at Penn State University Libraries, has been named visiting program officer for open educational leadership at the Scholarly Publishing and Academic Resources Coalition (SPARC), a newly created role in which she will serve part- ime for the next year. Riehman-Murphy is based at Penn State Abington. 
"One of the things I love about SPARC is that their whole ethos is about being a catalyst, using their power to generate change, and responding to the needs of the community," said Riehman-Murphy. "I'm excited to be able to contribute and work with other open education leaders to be part of figuring out what's next in the field."
Riehman-Murphy joined the Penn State Libraries faculty in 2015. She is a member of Penn State's Open and Affordable Educational Resources (OAER) Working Group, is embedded in multiple open pedagogy projects and serves as co-program manager of OER Leads, a University-wide faculty adoption grant.
"Penn State has always been supportive of open education initiatives and this opportunity with SPARC allows me to take what I've learned from my colleagues and through my work here and shape open education leadership at a national level," she said.
Riehman-Murphy first became interested in open education through OpenCon, a global community and conference series that aims to empower the next generation to advance openness in research and education. Since then, she has assisted on planning committees for OpenCon Philly, the Affordable Learning Pennsylvania (ALPA) Summit, and Open Ed.
"It was at OpenCon that I had a complete shift in how I thought about information and who has access to information," she said. "Knowledge belongs to everyone and each learner should be empowered to not only be a consumer of information, but also a contributor in the knowledge ecosystem."
A graduate of the 2020–21 cohort of SPARC's Open Education Leadership Program, Riehman-Murphy hopes to use her new role to engage the program's alumni network to expand their influence on others invested in open education and to collaborate on building a community of practice and mentoring program for other leaders in open education.
Riehman-Murphy is a graduate of the inaugural cohort of the Open Education Network's certificate program in OER Librarianship, a campus partner for ALPA, and completed the Creative Commons Certificate for Librarians. She earned a master of science degree in library science from PennWest Clarion University and a bachelor of arts degree in English and secondary education from Catholic University of America in Washington, D.C.