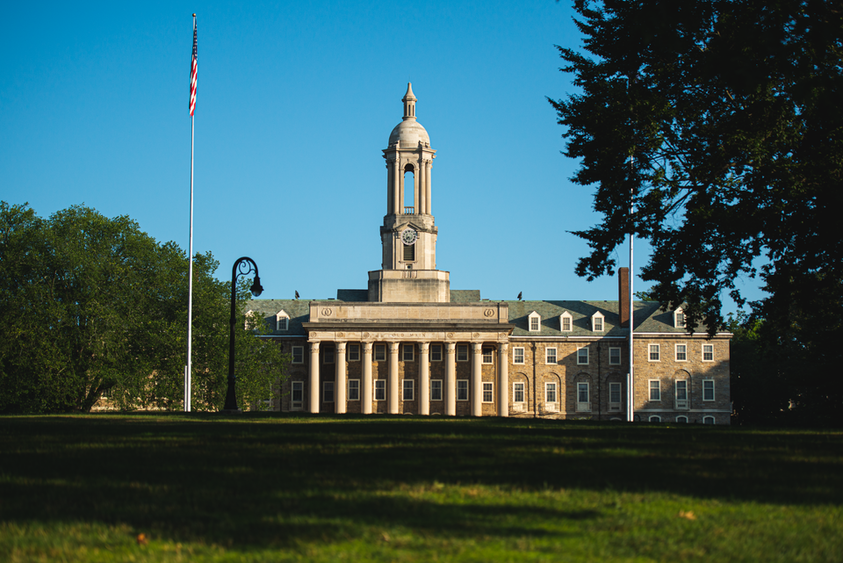 UNIVERSITY PARK, Pa. — Twelve Penn State faculty have received Fulbright Scholar Awards for the 2023-24 academic year, according to the Fulbright U.S. Scholar Program. 
The Fulbright U.S. Scholar Program is the U.S. government's flagship international educational exchange program. Through the program, Penn State faculty members, staff and administrators have opportunities to conduct advanced research, teach or do both, as well as attend seminars, abroad. The program also affords recipients the opportunity to interact with, and make an impact on, their host communities during their Fulbright tenure.   
"It is a great compliment to our chosen faculty that once again Penn State has been awarded 10 or more Fulbright scholarships through a highly competitive national selection process," noted Roger Brindley, vice provost for Penn State Global. "Fulbright consistently acknowledges Penn State as a 'Top Producer' and year over year our Penn State faculty prove their excellence and dedication to positive change in societies around the world through the Fulbright Program."
Since its inception in 1946, the Fulbright program has provided more than 400,000 students, scholars, teachers, artists and professionals of all backgrounds and fields the opportunity to study, teach and conduct research, exchange ideas, and contribute to finding solutions to important international problems.   
"It is inspiring to see the incredible efforts being made by our engaged faculty, both the skilled and visionary applicants and the committed Fulbright alumni at Penn State who sit on our discipline-based panels as critical readers and coaches with each new year of applications," said Brindley.
Penn State's Fulbright recipients for 2023-24 and their host countries
Editor's note: This list is provided by the Institute of International Education and is accurate as of July 15. It will be updated on a rolling basis as new information is received (last updated July 25).
Gary Adler (Department of Sociology and Criminology, College of the Liberal Arts), Croatia. 

Somayeh Asadi (Department of Architectural Engineering, College of Engineering), Turkey. 

Zhanel DeVides (Division of Social Sciences, Business, and Education, Penn State Abington), Finland.

Jennifer Glick (Social Science Research Institute), Kyrgyzstan.

Burleigh Hendrickson (Department of French and Francophone Studies, College of the Liberal Arts), France. 

William H.A. Johnson (Black School of Business, Penn State Behrend), Thailand.

Zuleima Karpyn (Department of Energy and Mineral Engineering, College of Earth and Mineral Sciences), Spain. 

Margarita Lopez-Uribe (Department of Entomology, College of Agricultural Sciences), Colombia.

Kidane Mengisteab (African Studies program and Department of Political Science, College of the Liberal Arts; affiliate faculty, School of International Affairs), Africa Regional Research Program. 

Bing Pan (Department of Recreation, Park, and Tourism Management, College of Health and Human Development), Singapore. 

Kai Schafft (Department of Educational Policy Studies, College of Education), Romania. 

Parisa Shokouhi (Department of Engineering Science and Mechanics, College of Engineering), France.  
Penn State the No. 1 producer of Fulbright Scholars for 2022-23  
Penn State recently was recognized as the top U.S. producer of faculty Fulbright Scholars for the 2022-23 academic year by the U.S. Department of State's Bureau of Educational and Cultural Affairs. Seventeen faculty were offered awards for 2022-23, the most Penn State has ever received in an awards cycle.
Fulbright Scholar Award applications now being accepted for 2024-25  
The competition for Fulbright awards for the 2024-25 academic year has been announced, and the deadline for submission is Sept. 15. For more information about the application process, contact Penn State's faculty Fulbright adviser, Sylvester Osagie, at 814-867-4276 or [email protected].