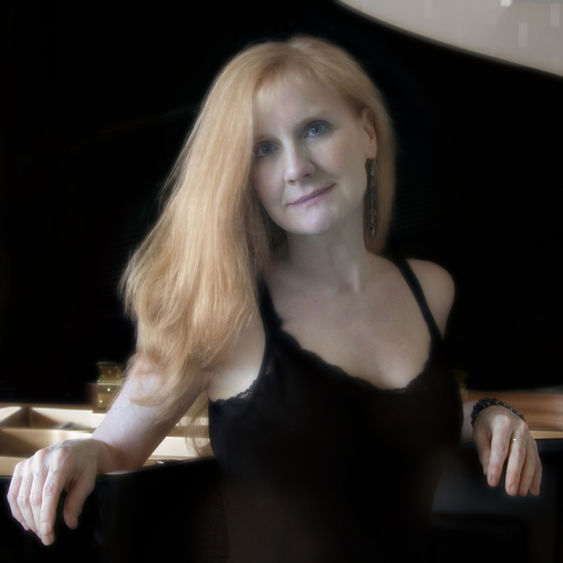 Roots and wings. These seemingly contradictory terms embody Donna Coleman's life as a renowned concert pianist, recording artist and teacher.
Coleman was raised near Penn State Abington, but her passion for tracing the roots of different musical forms grew her wings that have taken her around the world. Based in Australia for almost two decades, she has returned home this month for a public performance as part of the Penn State Abington Cultural and Community Events series. The concert will take place at 3 p.m. Jan. 20 near the Abington campus at Old York Road Temple-Beth Am.
Her repertoire for the concert-with-commentary will focus on pieces from her upcoming release, "The Lost Lady." Coleman will take attendees on a journey from Leipzig to Paris, Havana, New Orleans, Missouri and Michigan as she traces ragtime from Bach to the present. Works by Chopin, Debussy, Cervantes, Joplin, Jelly Roll Morton and William Bolcom, who wrote the title track for "The Lost Lady," will be featured.
Coleman's performances enlighten and entertain as she draws connections between the pieces. The desire to explain the classical forms that underlie the music comes naturally to a woman who is also coordinator of the postgraduate studies program at the Melbourne Conservatorium of Music.
Coleman's wings have had precious little rest since she graduated from Wissahickon High School and the Indiana University of Pennsylvania. She continued her formal musical education with post-graduate work at the University of Michigan and the Eastman School of Music at the University of Rochester.
Coleman headed Down Under on a Fulbright Senior Scholar Award in 1992, where she toured and lectured and was captivated by the enthusiasm she encountered. She returned two years later and was offered a three-year contract at the Victorian College of the Arts in Melbourne, which turned into an indefinite stay.
Coleman's achievements include award-winning recordings, major prizes in international competitions, worldwide concert tours and invitations from music schools on four continents for teaching and performance residencies. She is renowned for her interpretations of the music of Charles Ives and received one of France's highest musical honors. Her interest in the 19th century roots of Ives's music evolved into the "Rags to Riches" series (ABC Classics). In 2010, she released "Don't Touch Me," the solo piano Danzas Cubanas by Ignacio Cervantes.
The Celestial Railroad Tours featuring her eclectic repertory encompassing Bach to Bill Evans have taken her to 29 states, Canada, Europe and Australia for concerts, master classes and workshops featuring her Dancing with the Piano philosophy of whole-person music making.
In addition, Coleman's OutBach project explores relationships between the ancient musical traditions of Australia, Western European art music and the African-inspired styles in the Americas in concerts featuring unusual settings and unexpected arrangements and improvisations of works by Bach, Ives and others, and resulted in the first collaborations between a pianist and two noted didgeridu artists.
For an excerpt from on of Coleman's performances, go to www.youtube.com/watch?v=bFicaKsD6Ss.
If you go:
Donna Coleman: The Lost Lady Concert
Time: 3 p.m. Jan. 20
Tickets: $10 at the door
Where: Old York Road Temple-Beth Am, 971 Old York Road, Abington
Directions: www.oyrtbetham.org/contactus/
For more information or to reserve tickets: Call 215-881-7800 or email [email protected].