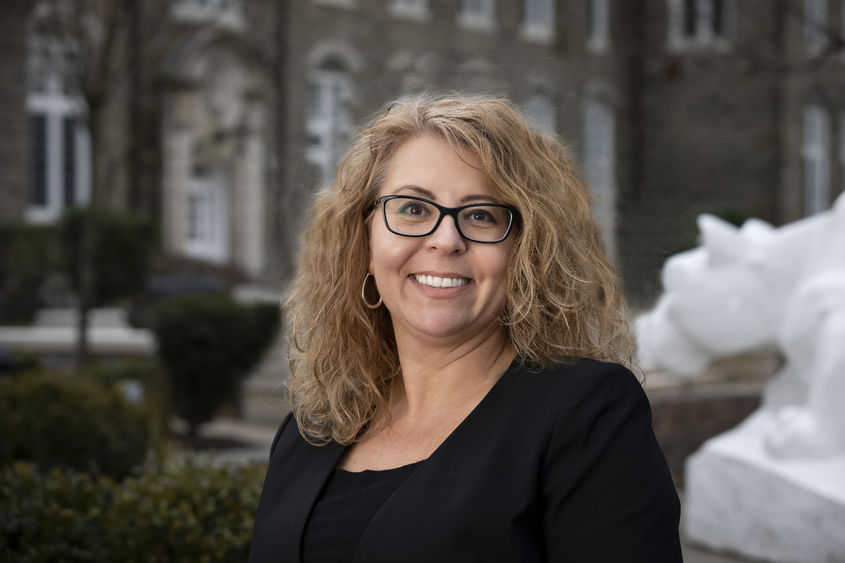 ABINGTON, Pa. — City & State PA named Penn State Abington Chancellor Margo DelliCarpini among the top educational leaders in Pennsylvania. She rose more than 20 places from last year to No. 36 on the 2023 Higher Education Power 100 list for her continued innovation and perseverance despite a difficult climate for institutions of higher education. The list includes presidents such as Penn State's Neeli Bendapudi and Liz Magill from the University of Pennsylvania. 
Within the last year, DelliCarpini established the campus's first cabinet-level Office of Diversity, Equity, Inclusive Excellence, and Belonging, and she initiated a dedicated living learning community within a residence hall for first-generation students.
DelliCarpini assumed the position of chancellor and dean of Abington in 2021. She has compiled an accomplished record of strategic leadership and has demonstrated a commitment to student access and success, academic scholarship, community outreach, and diversity, equity and inclusive excellence.
As chancellor, she oversees about 3,100 students, more than 320 faculty, 27 bachelor's degree and fast-track MBA programs, an NCAA Division III athletics program, and outreach initiatives and partnerships that benefit the region and beyond.
Prior to arriving at Abington, DelliCarpini was vice provost for strategic educational partnerships and dean of the College of Education and Human Development at The University of Texas at San Antonio. As dean, she grew the full-time faculty complement, oversaw the development of new degree programs, and led the launch of the Department of Race, Ethnicity, Gender and Sexuality Studies.
As a first generation nontraditional student, DelliCarpini experienced firsthand the opportunity that higher education provides for students, the role institutions of higher education play as cultural and intellectual hubs in their communities, and the impact of higher education on the economic mobility of graduates.
DelliCarpini earned her bachelor's degree in linguistics, master's degree in TESOL, and doctorate in linguistics all from the State University of New York at Stony Brook. She is a licensed English as a Second Language educator and school district administrator through the New York State Education Department.  
About Penn State Abington
Penn State Abington provides an affordable, accessible and high-impact education resulting in the success of a diverse student body. It is committed to student success through innovative approaches to 21st-century public higher education within a world-class research university. With more than 3,100 students, Penn State Abington is a residential campus that offers baccalaureate degrees in 25 majors, undergraduate research, the Schreyer Honors College, NCAA Division III athletics and more.