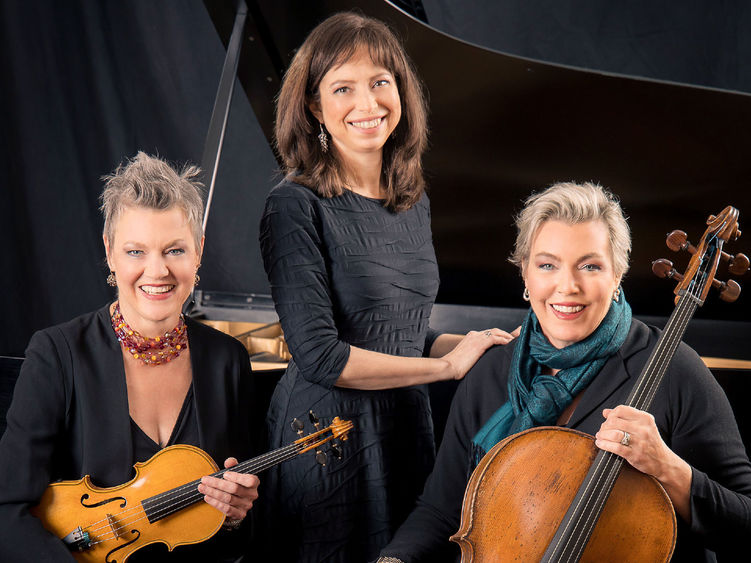 ABINGTON, Pa. — Penn State Abington will open Women's History Month on a musical note with a free community concert featuring the Merion Trio on March 1.
The musicians will perform chamber works by female composers who inspired connection through music despite tremendous odds. By sharing the music and stories of Louise Farrenc, Rebecca Clarke, Germaine Tailleferre, and Nadia and Lili Boulanger, the Merion Trio bolsters their legacy and serves as a platform to build connections and create community through musical collaboration. 
The Merion Trio is comprised of violinist Margaret Humphrey, cellist Rebecca Humphrey and pianist Gilya Hodos, a member of Abington's Integrative Arts faculty.
The concert begins at 7 p.m. in the Sutherland Auditorium with free parking. Please RSVP here. 
This concert is supported by the Music Enhancement Endowment, made possible by gifts in memory of Mary Bogot, and the Penn State Abington Division of Arts and Humanities. 
About Penn State Abington
Penn State Abington provides an affordable, accessible and high-impact education resulting in the success of a diverse student body. It is committed to student success through innovative approaches to 21st-century public higher education within a world-class research university. With more than 3,100 students, Penn State Abington is a residential campus that offers baccalaureate degrees in 25 majors, undergraduate research, the Schreyer Honors College, NCAA Division III athletics and more.