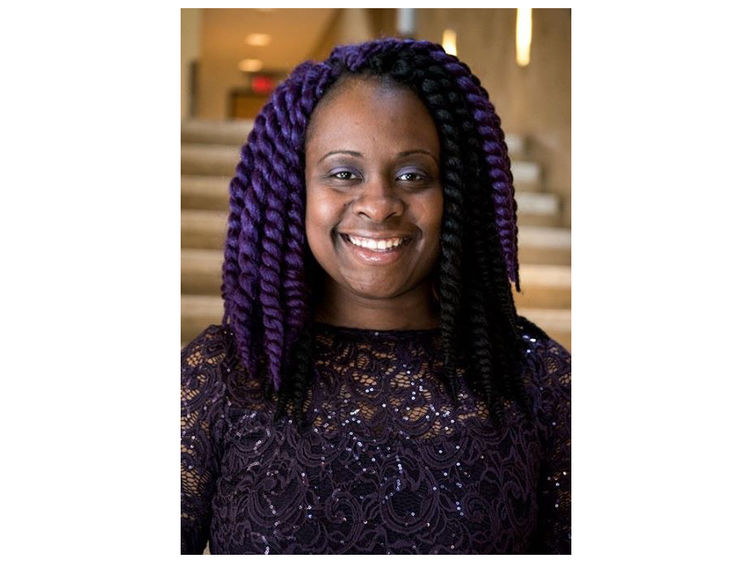 ABINGTON, Pa. — The director of Diversity, Equity, and Inclusion at Penn State Abington, Aneesah Smith, has been named one of the most influential figures in Pennsylvania's LGBTQ community. She has been named to the 2022 Pride Power 100 list by City & State Pennsylvania, a nonpartisan multimedia news firm.  
"Getting this recognition today on the first day of Pride Month inspires me to continue to do the work. It's not always easy to be Black and queer, but it is necessary to give hope to the next generation by living authentically OUT and proud every day," Smith said. 
"In this next year, I hope to continue to provide support to the Penn State Abington campus and help parents and educators in our community better support the LGBTQ+ youth in their families and classrooms," she said. 
Gina Kaufman, director of Student Affairs at Abington, is honored to work with and learn from Smith.  
"Her commitment to equity for all is the core of all that she does. She consistently focuses the conversation on making our actions consistent with our values. Aneesah is indeed a trailblazer," she said. 
In addition to Smith's work at Abington, she is a national speaker, activist and social justice educator; she said she uses her passion to raise awareness through education and her privilege to uplift the voices of the oppressed. 
 
City & State's Pride Power 100 recognizes people in the state who are making strides to create safe spaces and remove limits for current and future generations.  
About Penn State Abington 
Penn State Abington provides an affordable, accessible and high-impact education resulting in the success of a diverse student body. It is committed to student success through innovative approaches to 21st-century public higher education within a world-class research university. With more than 3,000 students, Penn State Abington is a residential campus that offers baccalaureate degrees in 23 majors, undergraduate research, the Schreyer honors program, NCAA Division III athletics and more.