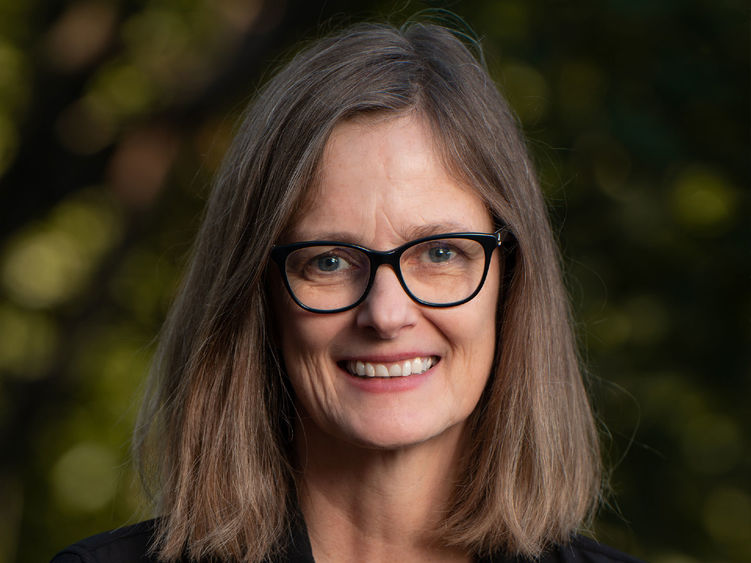 ABINGTON, Pa. — A new book written by Friederike Baer, associate professor of history at Penn State Abington, offers a groundbreaking look at the American Revolutionary War from the perspective of the estimated 30,000 German auxiliaries who were hired by Britain to put down the American rebellion. The book was published this month by Oxford University Press.
"The book fills a significant gap on scholarship about the Revolutionary War, and it offers a fresh perspective of war and North America during pivotal point in American history," Baer, who spent eight years writing and researching "Hessians: German Soldiers in the American Revolutionary War," said. 
"It is different from other accounts of the war in that it is not a military history in the traditional sense. Instead of focusing on weapons and tactics and strategy, it draws on first-person impressions and descriptions of the American land and the people, including slavery. It presents aspects of the German role that have never really been addressed. I tried to go back and figure out how people who participated in the war felt," she said. 
Baer said that in the early 1780s, about one-third of the British regular army in North America was comprised of German auxiliaries, who were puzzled as to why the colonists would revolt against a king under whose reign they had grown so prosperous.  
"The book covers the time from the troops' recruitment to their experiences in North America between 1776 and 1783. The study moves beyond the common Trenton-Saratoga-Yorktown narrative of the Revolutionary war. I tried to give justice to the range of experiences and backgrounds of these participants in the war," she said. 
"Generally speaking, German soldiers had a favorable impression of America. They found the war to be unusually brutal, though. They saw destruction and plundering everywhere, and Americans fighting Americans. It was an unusually violent war, and it was difficult to distinguish friend from foe," Baer continued. 
According to Baer, the German people kept volumes of private and official records that pro­vide detailed accounts of their involvement in the war, including detailed descriptions of the built and natural environment, local customs and manners, slavery, and encounters with Native Americans. There are comparatively few records created by rank-and-file soldiers so Baer drew from writings by officials, officers, chaplains and physicians.  
"We have literally thousands of records. The volume of surviving records is incredible. There are dozens of diaries, thousands of letters and military records, list of recruits, lists of deserters, POWs," Baer said. 
Reading and handling the original texts and documents was fascinating for Baer, she said.
"Primary research is really going back to the source and trying to figure out and understand the past better based on records that were created at the time. It's a very different experience looking at the text and the script. It is different from talking or writing about it," she said. 
During the years she spent developing "Hessians," Baer traveled to her native Germany several times to examine collections held in archives, and she visited U.S. institutions, including the Library of Congress. These documents were augmented by digital material supplied by the Netherlands, Switzerland and France. 
Her interest in the American Revolution started at her German college when she enrolled in a seminar taught by an Early American history specialist.  
"Every week we read a new document associated with the founding of the nation. That one class really inspired me," she said. 
Baer became so engrossed in the topic that she transferred to Boston College, where she served an internship at the Old State House and at the John F. Kennedy Presidential Library and Museum. Later, she earned a doctorate from Brown University in early American history. 
Baer came to Abington 12 years ago, where she serves as the division head for arts and humanities. She is promoting "Hessians" and already thinking ahead to her next book. 
"I am looking forward to 250th anniversary of American independence in 2026. I'm thinking of project that looks at 1776 from a fresh perspective, perhaps focusing on the first full year of the war," she said. 
Find detailed developments on her research here. 
About Penn State Abington 
Penn State Abington provides an affordable, accessible and high-impact education resulting in the success of a diverse student body. It is committed to student success through innovative approaches to 21st-century public higher education within a world-class research university. With more than 3,000 students, Penn State Abington is a residential campus that offers baccalaureate degrees in 23 majors, undergraduate research, the Schreyer honors program, NCAA Division III athletics and more.