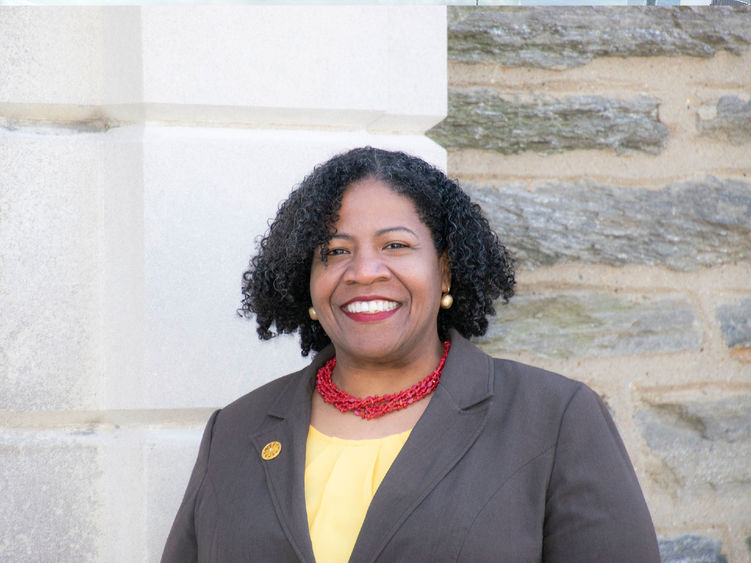 Penn State Abington Chancellor Margo DelliCarpini announced that respected sociologist and diversity, equity, and inclusion expert Nicole Stokes will assume the role of division head for social sciences effective June 13. 
"Dr. Stokes's vast and deep experiences in pedagogy and research and her expertise in and commitment to diversity, equity, and inclusion across the academic enterprise made her stand out among the highly qualified pool of candidates in our national search. She is a leader in first-generation and diverse learning initiatives, equal employment, international education and women's leadership. Her expertise in academic inclusive excellence will enrich our campus and help drive many of our strategic goals," DelliCarpini said. 
Stokes currently serves as associate provost for diversity, equity, and inclusion and professor of sociology at St. Joseph's University in Philadelphia. 
Her goals at Abington include highlighting the varied programs in the Division of Social Sciences, which range from business to education, supporting Abington's diverse student population, and effectively communicating how classroom learning translates into successful careers.  
"We have many first-generation students at Abington, and they may not be aware of the skills and competencies that certain majors will teach them. We will connect the dots for students and set them up for success in their chosen professions," Stokes said.  
"For example, learning the research method helps you think sequentially and argue a position. Students need to see that their education is an investment that will pay dividends for the rest of their lives," she continued.  
The depth and breadth of the Abington portfolio, the stellar faculty, and the diversity that characterizes the campus were draws for her. 
"Working with diverse students and first-generation students is a passion of mine. I am a first-generation college graduate and the product of a state university, so I know the value of public education. It is life changing," she said. 
Working with diverse students and first-generation students is a passion of mine. I am a first-generation college graduate and the product of a state university, so I know the value of public education. It is life changing.

—Nicole Stokes , incoming division head for social sciences
At previous institutions, she hired faculty and guided their development, and updated programs to make them more useful to today's students, including transfer students. 
"I taught at community colleges and so I can connect Abington programmatically to transfer students. I created those kinds of pipeline programs at my previous institution. We want to get qualified transfer students to finish their degrees at Penn State Abington," she said. 
Stokes considers herself a political sociologist, and her academic interests and expertise lie in the areas of citizenship studies, international migration, and political systems. Her latest book, "Tightening Borders, Heightened Securitization, and Rising Statelessness in the Age of Mass Migration," will be published this fall. 
Stokes previously served at Holy Family University as associate vice president for institutional effectiveness and diversity, and she has held positions at Quinnipiac University, the Fashion Institute of Technology, and Vassar College. 
She holds bachelor's degrees in sociology and journalism along with a master's in sociology and a master of professional studies in multicultural education, all from the State University of New York College at New Paltz. She earned a doctorate in sociology and public policy at the University of Massachusetts Amherst and is a graduate of the University of Pennsylvania's MSI Aspiring Leaders Program at the Penn Center for Minority Serving Institutions. 
Stokes is on the boards of The Forum on Education Abroad, the Philadelphia-Delaware Valley Fulbright Association, and the PHL Diversity and Inclusion Conference, Philadelphia. Stokes is an editorial board member of the Teaching Sociology Journal of the American Sociological Association and a board member and past Pennsylvania state chairperson of the American Council on Education Women's Network. 
 
About Penn State Abington 
Penn State Abington provides an affordable, accessible and high-impact education resulting in the success of a diverse student body. It is committed to student success through innovative approaches to 21st-century public higher education within a world-class research university. With more than 3,000 students, Penn State Abington is a residential campus that offers baccalaureate degrees in 23 majors, undergraduate research, the Schreyer honors program, NCAA Division III athletics and more.