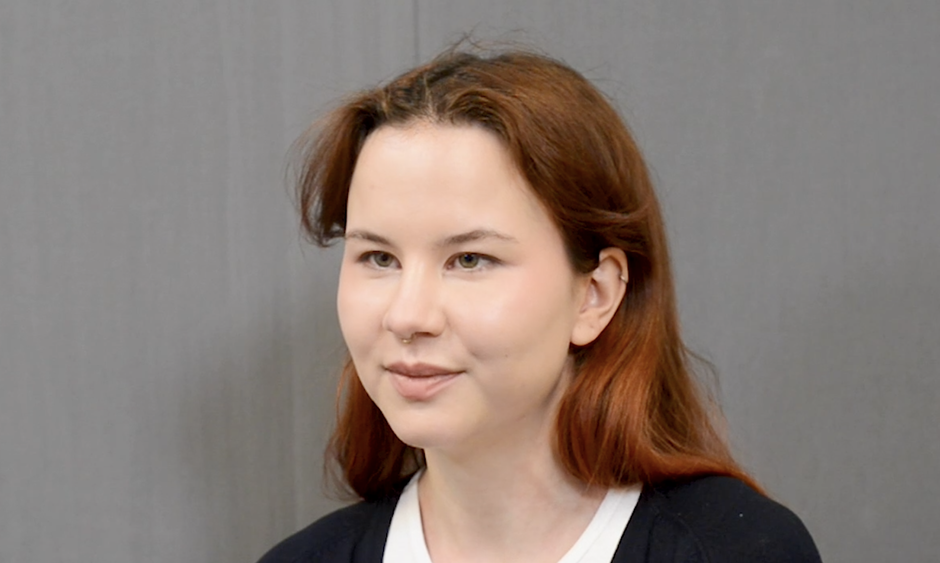 A fall 2021 graduate credits the rigorous curriculum and valuable co-curricular experiences at Penn State Abington with helping her secure a coveted position as a software engineer at Google. Lilya Sadykova earned an information sciences and technology (IST) degree with the design and development option. 
"I believe that having completed a good number of challenging IST projects that showcase the understanding of foundational software engineering concepts and techniques, as well as familiarity with emerging technologies really helped my resume stand out. I had a ton of leadership experiences that came through Abington, and I believe they also helped me separate from the crowd," she said. 
The former international student, who is a member of the Cloud Error Reporting Team at Google, cited the many opportunities at Abington for translating her experiences into professional skills.  
"If you're interested in something, you can always find a faculty member to help you out, to find a project or employment or an internship as long as you show that you are interested and apply yourself. I think that work ethic and the really rewarding and welcoming atmosphere on campus helped me flourish," she said. 
Sadykova's internship at a small startup where she was one of only four developers was transformative. She worked on everything from UI/UX and prototyping to web design, app development, robotics programming, and AWS cloud computing. 
"I had to pick up a lot of roles and talk to clients, and I saw the business side of things as well. I could talk to my supervisor and say 'I'd like to do this' and they would let me. I had to figure out a lot of things on my own but that was the fun part of it, doing the research and figuring it out," she said. 
Joe Oakes, associate teaching professor and program chair of IST, served as a mentor to Sadykova beginning in her first semester at Abington. 
"He would always give great advice about what classes to take and support me whenever I wanted to be a team leader on various IST projects. He helped me find an amazing internship opportunity," she said.  
Sadykova held several jobs on campus but said her favorites expanded her skills while working as an orientation leader and an IST lab technician. 
"Being an orientation leader taught me essential public speaking skills and group facilitation techniques. Being an IST lab technician gave me a unique opportunity to assist IST professors in their research as well as help in the IST capstone project," she said. 
Sadykova, who is working remotely but will eventually relocate to Google's Pittsburgh site, encourages students to pursue areas that capture their interests whether it's choosing a major, electives, clubs, or summer jobs. 
"You'll have to put time and effort into it. Figure out what you want to do and don't be afraid to do hard work. Pick something hard that you actually care about. I found that when I apply myself when I pursue something I'm really interested in, and I'm curious about it, that I get a lot more out of it," she said. 
About Penn State Abington 
Penn State Abington provides an affordable, accessible and high-impact education resulting in the success of a diverse student body. It is committed to student success through innovative approaches to 21st-century public higher education within a world-class research university. With more than 3,000 students, Penn State Abington is a residential campus that offers baccalaureate degrees in 23 majors, undergraduate research, the Schreyer honors program, NCAA Division III athletics and more.