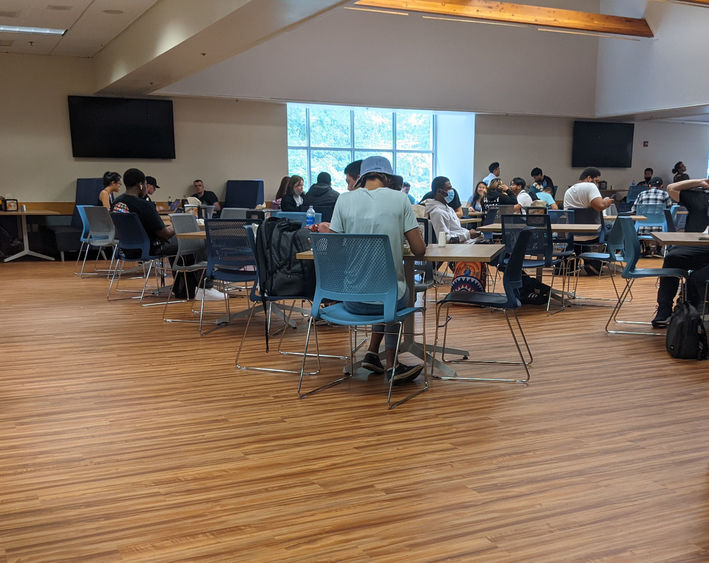 Fall semester marks the start of a new academic year and carries a sense of renewal as students return and classes resume after the summer break. Fall 2021 is no exception, yet it carries far greater significance following several semesters of pandemic-induced shifts to virtual and hybrid learning.
At Penn State Abington, the upcoming fall semester will mark the in-person debut of exciting changes in the campus community and renovations to classrooms, meeting spaces and outdoor areas.
Chancellor Margo DelliCarpini, who began her role as Abington's chancellor in January 2021, is eager to begin her first semester with the majority of students taking courses in-person. "The pandemic has brought unprecedented challenges to our Abington community, but I've been so encouraged by our students' perseverance and resolve. I am excited to see everyone back on our beautiful campus as we start the fall semester and continue to prioritize the health, safety and well-being of all!"
Upon their return, students will be greeted with refreshed spaces indoors and out. Some renovations may stand out more than others, but all will improve the on-campus experience for teaching, learning and socializing. The most immediately apparent is likely to be the renovation of Lares Café and Banquet Room. The dining area features upgraded flooring, furniture, and technology. In the Banquet Room, the dividing wall has been removed to create a more open layout and new furniture has been added for flexible meetings and events.
In Sutherland, classrooms 208, 211 and 216 have been refreshed with new flooring, lighting, paint, furniture and technology. Less visually apparent is a full rewiring of network cable in Sutherland to improve internet connectivity and speeds.
Outdoors, the Lares Patio has been renovated with new pavers. Students can find this popular tucked-away study spot beneath the arches on the northwest side of the building.