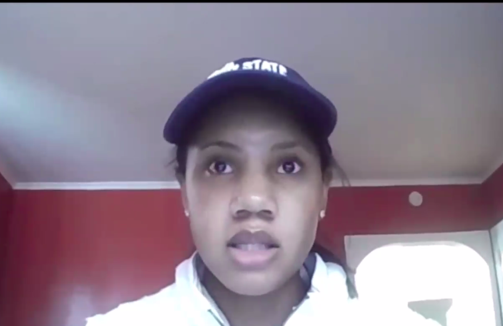 ABINGTON, Pa. — A Penn State Abington December 2020 alumna who is the first in her family to graduate from college secured her first professional position in a tight job market impacted by the pandemic.
Samirah Herbert, a psychological and social sciences major, was hired by Kaleidoscope Family Solutions as a direct support professional.
"I work with high-functioning adults with intellectual disabilities, and I plan to start graduate school this fall," she said.
Herbert participated in Abington's "I'm First" program, which offers resources and support, such as faculty, staff and peer mentors, specifically for first generation college students. "I'm First" is based in the Office of Diversity, Equity and Inclusion and is open to all first-generation students.
Eventually, Herbert moved from being a mentee to a mentor. She worked as a peer mentor to an "I'm First" student and to other students through the ACHIEVE program for students from underserved communities.
"I guided first-year students to help them stay on top of assignments, and attended virtual events with them," she said. "I helped them stay on track."
"College has transformed me tremendously. I've learned how to be an effective leader and how to identify what I do best." — Samirah Herbert, class of 2020
Despite her busy schedule as a mentor, Herbert managed to complete her required internship with a firm that runs clinical trials and participated in an undergraduate research project. During her final semester, she was asked to facilitate events for the college's Center for Career and Professional Development. Herbert also was active as a member and officer of the student organization Sister2Sister.
"The mission of Sister2Sister is to increase retention at Abington among women of color. We want to get these women to graduation. We provide them with resources and mentors — some are peers with the same background — and we connect them with faculty and staff, too," she said.
"We balance the social and the academic with self-care," she added. "For example, we had an after-school food and finals event. We served soul food and then the Office of Student Success presented tips and tricks to get through finals week."
"Sometimes you don't know who to talk to or where to go for help. But with Sister2Sister, we form bonds with people. We form connections and build a sisterhood," said Herbert, who was named Outstanding Student Leader for her work with SIster2Sister.
Herbert managed to balance her academics and activities with acting as a caregiver for her mother. She also worked at a preschool and for a retailer at different points in her college career.
Her advice to current students is, of course, to get involved inside and outside the classroom.
"If you are a commuter student, you're not on campus as much, but you can still get involved. Leadership can be intimidating, but you can be a leader behind the scenes. Step out of your box," Herbert said.
"College has transformed me tremendously. I've learned how to be an effective leader and how to identify what I do best," she said.
Looking toward the future, Herbert would like to start a nonprofit in the next decade.
"Health insurance doesn't cover much for mental and behavioral health services and counseling for underserved communities. I would like to fill that gap in Philadelphia," she said.
About Penn State Abington
Penn State Abington provides an affordable, accessible and high-impact education resulting in the success of a diverse student body. It is committed to student success through innovative approaches to 21st-century, public higher education within a world-class research university. With about 3,700 students, Penn State Abington is a residential campus that offers baccalaureate degrees in 22 majors, undergraduate research, the Schreyer honors program, NCAA Division III athletics, and more.