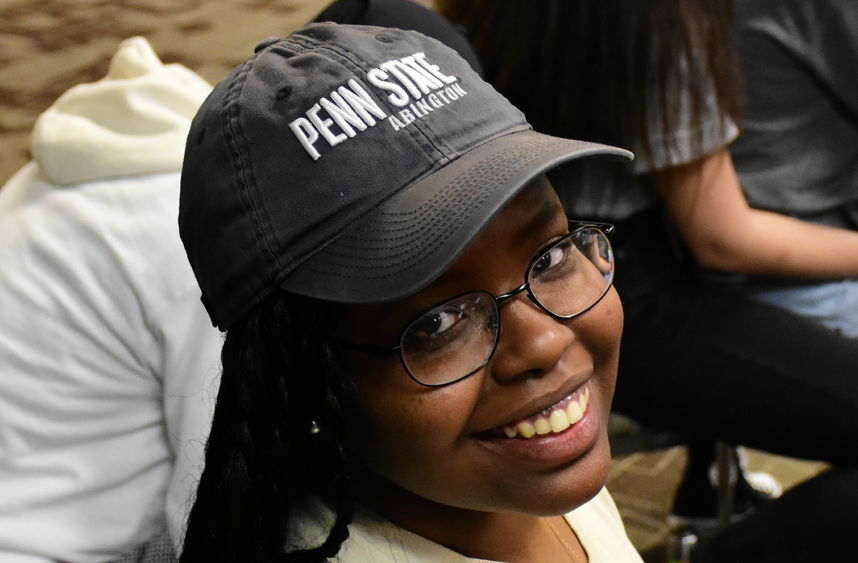 ABINGTON, Pa. — The much-anticipated Penn State Abington Living Leadership Awards ceremony moved online this year due to the coronavirus pandemic. The annual awards celebrate the work of students and advisers, both as individuals and in groups.
"The Living Leadership Awards ceremony showcases the talent and leadership of our students, student employees, and student organizations and how they contribute to making Penn State Abington a dynamic and inclusive community," Beth Bradley, associate director of Student Affairs and director of Student Engagement and Leadership (SEAL), said. "We are proud to acknowledge the spirit and determination of these great student leaders and remind them that their accomplishments are meaningful and their presence at Abington is important."
Tracy Reed, assistant director of SEAL, said the goal is to recognize those who go above and beyond to create peer-to-peer engagement.
"Moving online allowed us to show that the walls of the campus may have moved, but the spirit of our student body is still intact," she said.
And the winners are …
Student Awards
Above and Beyond: Taylor Wrazen
Dedication to Service Award: Ariel Bondarenko
Emerging Leader Award: Megan Aquias
Exemplary Senior Award: Jenna D'Entremont
Leader in Action: Jaleel Hunter
Model Resident Award: Re'naijah Purvis
Social Justice/Inclusion Programming Award: Mohammad Nijim
Outstanding Student Employee Award: Taylor Nguyen and Ethan Durand
Penn Stater of the Year: Merideth Corley
Standout Leader Award: Kaeli Whalley
Student Organization Awards
Academic Advancement Award: Engineering Club
Creativity and Innovation Award: Black Student Union
Cultural Excellence Award: Asian Student Association and South Asian Student Association
Emerging Organization of the Year Award: Health and Humanities and Pre- Health
Living the Mission Award: Abington Campus Entertainment and Abington Christian Fellowship
Outstanding Community Engagement Award: Community Outreach Workers and Education Club
Outstanding Program Award: Time Warp Dance – Black Student Union
Virtual Heroes Recognition: Abington Anime and Gaming Club and Hillel
Faculty/Staff Awards
Chief Ogontz Award: Lisa Chewning, Associate Professor of Corporate Communication
Outstanding Student Organization Advisor: Tracy Reed, Assistant Director, Student Engagement and Leadership
Unsung Hero Award: Olga Moskaleva, Regional Global Education Coordinator
Watch the Living Leadership Awards ceremony in its entirety on YouTube.
The student employee team comprised of Valara Cheristin, Clifford Dennis, Jordan Moore, and Nimai Nangunoori assisted Reed in developing the online awards ceremony.
About Penn State Abington
Penn State Abington provides an affordable, accessible and high-impact education resulting in the success of a diverse student body. It is committed to student success through innovative approaches to 21st-century public higher education within a world-class research university. With about 3,700 students, Penn State Abington is a residential campus that offers baccalaureate degrees in 22 majors, undergraduate research, the Schreyer honors program, NCAA Division III athletics, and more.