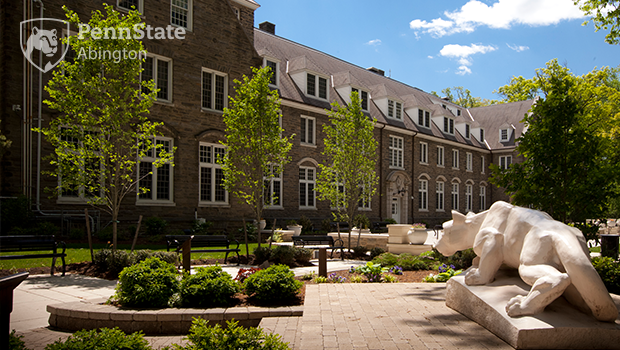 The horrific killings of George Floyd, Breonna Taylor, and Ahmaud Arbery raise profound and troubling questions about systemic racism in our nation. Penn State Abington is united in our shared grief, anger, and frustration as we mourn Mr. Floyd, Ms. Taylor, and Mr. Arbery and contemplate the future. Every person deserves to feel safe, welcome, and at home in the world.
Today and always, the college stands in opposition to racism in all of its vile forms and expressions. Our core values of integrity and community call on each of us to build respectful relationships. We are committed to making our community one that supports healing, advocates for meaningful action, and moves forward for a better future together.
Penn State Abington endeavors to create a welcoming environment in which every student thrives and in which members of our campus community respect and value each other. It is incumbent upon each of us to contribute to these worthy goals.
Please take a few minutes to read this message from University President Eric Barron.
For those in need of support in managing recent events, please consider connecting with these resources:
Employee Assistance Program: 866-799-2728
Call 911 or Abington College Police at 215-881-7575
File an anonymous report to the 24-hour Penn State Hotline at 800-560-1637 or report online.
Damian J. Fernandez
Chancellor, Penn State Abington
About Penn State Abington
Penn State Abington provides an affordable, accessible and high-impact education resulting in the success of a diverse student body. It is committed to student success through innovative approaches to 21st-century public higher education within a world-class research university. With about 3,700 students, Penn State Abington is a residential campus that offers baccalaureate degrees in 22 majors, undergraduate research, the Schreyer honors program, NCAA Division III athletics, and more.