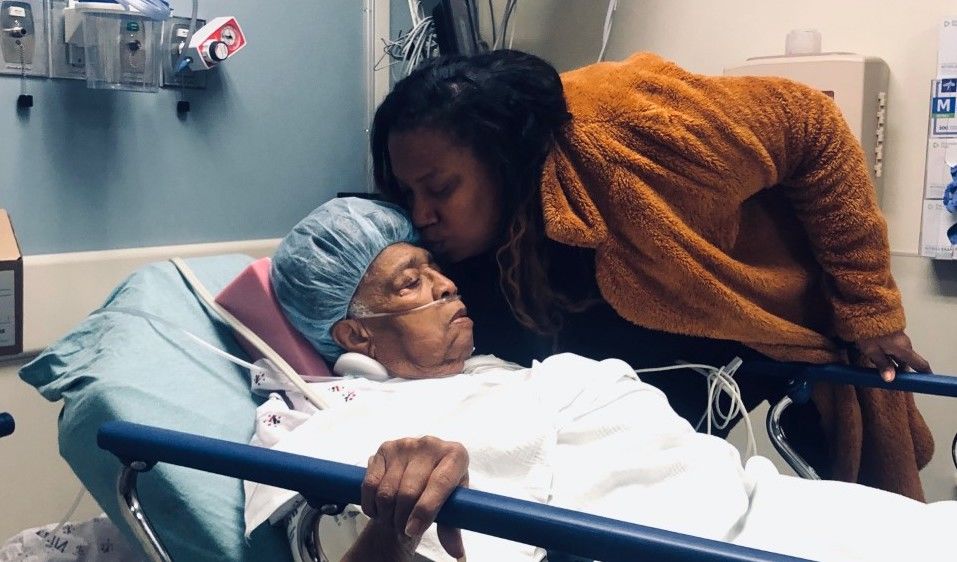 ABINGTON, Pa. — When Crystal McLeod earned her CPR and first aid certification at Penn State Abington on Nov. 9, she had no idea that just nine days later she would save her own mother's life.
On Nov. 18, McLeod's son asked her to check in with her mother. She headed downstairs in her home, and her mom explained that she didn't feel well. After noting that the older woman didn't look healthy, McLeod wanted to take her to the hospital.
"My mother was resisting and asked me to help her upstairs. I told her that I was going to take her to get some help, and, as we were talking, my mom passed out," McLeod said.
Her son called 911, opened the door, and put on the light so emergency personnel could find the home more easily. McLeod immediately started to administer CPR.
"The entire time I could hear the instructor's voice in my head saying how important the compressions were," McLeod said.
"I am so thankful that I received that training when I did because I was able to save my mother's life."

— Crystal McLeod
Meanwhile, her son was talking to rescue personnel on the phone. They asked if the older woman had a pulse and if her chest was rising. McLeod said no to both questions.
"But I kept doing the CPR, and my mom came back!" McLeod said.
Emergency responders arrived and took McLeod's mom to the hospital. She later had a pacemaker implanted.
"I am so thankful that I received that training when I did because I was able to save my mother's life," McLeod said.
When the cardiologist discovered that it was McLeod who administered the life-saving compressions, she told the older woman to give McLeod whatever she wanted for Christmas.
"My mom was actually my Christmas gift this year because I was so blessed to be able to have her here for the holidays," McLeod said.
McLeod has pledged to tell all of her friends about the importance of being certified in CPR, and she is grateful to the First Aid and CPR instructor, Kelli Scarlett.
"Kelli was so knowledgeable, and she was very personable," McLeod said.
Crystal's training was part of Abington's Personal Care Home Administrator (PCHA) 100-hour program, an ongoing course that has trained hundreds of healthcare professionals. Certification in CPR and first aid is required as part of this program, or it can also be taken as a standalone course.
"This is a good example of how this PCHA program in particular is beneficial both professionally and personally," said Theresa Bloom, an education program manager in Abington's Office of Continuing Education.
To register for the Personal Care Home Administrator or the next CPR and first aid certification course, contact Theresa Bloom at [email protected] or 215-881-7402.
About Penn State Abington
Penn State Abington provides an affordable, accessible and high-impact education resulting in the success of a diverse student body. It is committed to student success through innovative approaches to 21st century public higher education within a world-class research university. With about 3,700 students, Penn State Abington is a residential campus that offers baccalaureate degrees in 21 majors, undergraduate research, the Schreyer honors program, NCAA Division III athletics and more.
The Penn State Abington Office of Continuing Education provides cutting-edge training to employees in health care, business and information technology. Training can be offered on campus or on-site and customized to an organization's unique challenges and long-term needs.