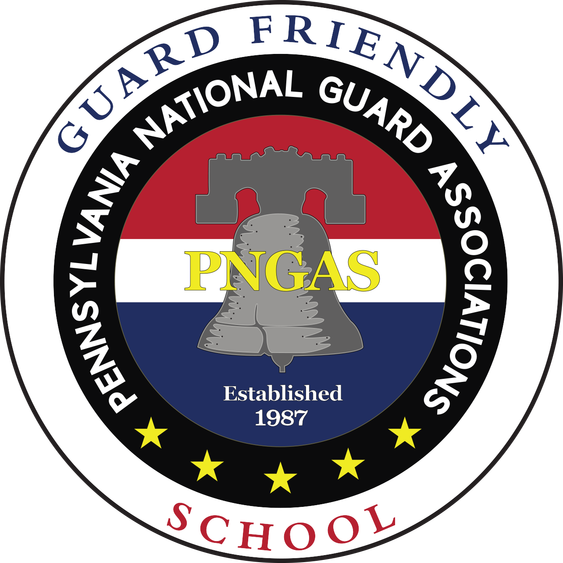 ABINGTON, Pa. — The Pennsylvania National Guard Associations (PNGAS) named Penn State Abington a Guard Friendly School. Abington is one of only 30 postsecondary institutions to receive the inaugural designation.
"Penn State Abington offers programs and resources for all veterans including a veterans certifying official, priority registration, and the Student Veterans Organization," Whitney Arjun, director of enrollment management at Abington, said. "We strive to provide supports to veterans in all facets of their educational and career goals."
About 100 veterans and their dependents are enrolled at Abington.
"Guardsmen have unique responsibilities that active-duty troops and reservists do not have, and this creates different challenges for them when pursuing a degree," Brig. Gen. (Ret.) George Schwartz, chairman of the PNGAS Education Action Council, said. "These 30 schools have made a deliberate effort to be flexible, accommodating and supportive of guardsmen-students and are deserving of recognition."
Developed by the PNGAS Education Advisory Council, the Guard Friendly School standards recognize colleges, universities and trade schools that meet or exceed 10 criteria that create supportive learning environments to assist members of the Pennsylvania National Guard pursuing postsecondary degrees.
The criteria include providing credit for prior learning for military training in accordance with American Council on Education, offering essential academic services, and accepting tuition assistance from the Pennsylvania Education Assistance Program, which helps Pennsylvania National Guard members with tuition.
The PNGAS board approved the 30 self-nominated institutions to be named 2019-20 PNGAS Guard Friendly Schools out of more than 480 eligible schools.
Learn more about Abington's resources for military veterans here or contact Elizabeth Piccolo, the campus' Veterans Affairs certifying official, at 215-881-7958 or [email protected].
About Penn State Abington
Penn State Abington provides an affordable, accessible and high-impact education resulting in the success of a diverse student body. It is committed to student success through innovative approaches to 21st century public higher education within a world-class research university. With about 3,700 students, Penn State Abington is a residential campus that offers baccalaureate degrees in 21 majors, undergraduate research, the Schreyer honors program, NCAA Division III athletics and more.