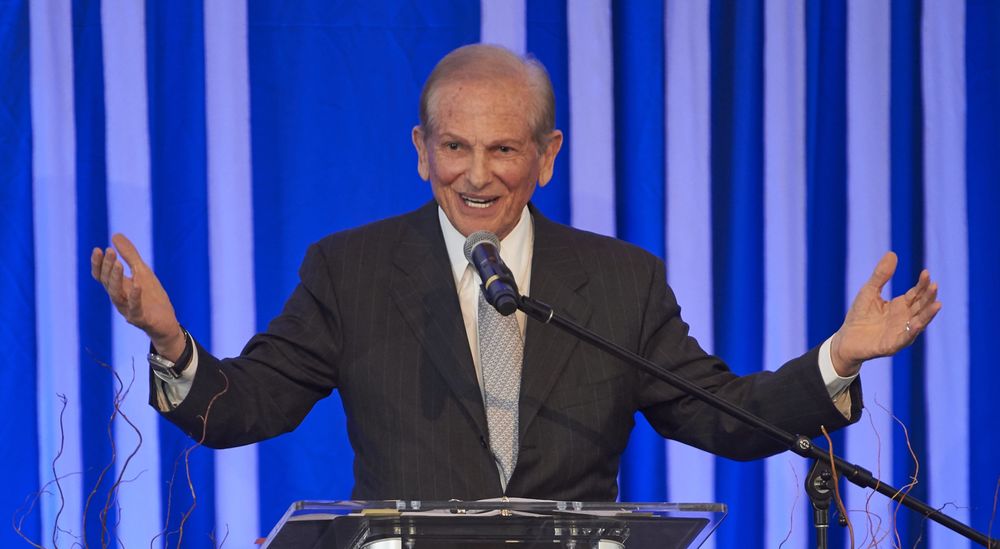 ABINGTON, Pa. — The Penn State Alumni Association will honor Penn State Abington alumnus Steven H. Korman with the Alumni Fellow Award on Oct. 23. Korman, a 1962 graduate in business, is one of 16 Penn Staters who will receive the award, the highest honor given by the Alumni Association.
Korman is founding partner of Korman Communities, a fully integrated, multidimensional real estate company. Under Korman's leadership, Korman Communities became one of the largest owners and managers of residential, commercial and industrial real estate in the greater Philadelphia area.
A national leader in real estate innovation, Korman revolutionized the industry by pioneering the development of the "extended stay" model. His idea evolved into furnished suites, now a mainstay of the market. Today, Korman Communities is run by Korman's three sons and offers furnished suites throughout the United States.
Korman serves on the board of directors and as chairman of several organizations, including the Metropolitan Area Neighborhood Nutrition Alliance; Temple University School of Sport, Tourism, and Hospitality Management; and Hyman Korman Family Foundation. He also previously served as a trustee at Drexel University.
Korman's professional and philanthropic investments have made an impact across Philadelphia, and he has been recognized by several organizations. In 2017, he received the Lifetime Achievement Award from the Greater Philadelphia Chapter of the Association of Fundraising Professionals. In 2012, Temple University's Fox School of Business honored Korman with the prestigious Musser Award, the school's highest honor for outstanding achievement, leadership and commitment to the community.
In 2018, Korman created an Open Doors scholarship endowment at Penn State Abington to support students who participate in Pathway to Success: Summer Start, a six-week program supporting students transitioning to college life. He served as the campus' 2016 Civitas Victus Dictio Honor Society dinner keynote speaker and 2011 commencement speaker.
A longtime member of the Penn State Alumni Association, Korman has three sons and eight grandchildren. He lives in Philadelphia with his wife, Linda Richardson.
About Penn State Abington
Penn State Abington provides an affordable, accessible and high-impact education resulting in the success of a diverse student body. It is committed to student success through innovative approaches to 21st century public higher education within a world-class research university. With about 3,700 students, Penn State Abington is a residential campus that offers baccalaureate degrees in 21 majors, undergraduate research, the Schreyer honors program, NCAA Division III athletics and more.