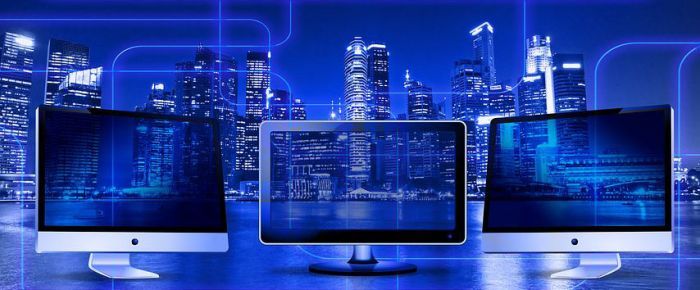 ABINGTON, Pa. — Penn State Abington announced a new bachelor of science degree in computer science, bringing the total number of bachelor's degrees that can be completed at Abington to 21.
The goal of the Computer Science Program at Abington is to provide students with a firm grounding in the fundamentals of computer science and its applications.
Students complete foundational courses in programming, computer architecture, computer organization, and discrete math. Following that, they receive comprehensive training in the areas of data structures, algorithm design and analysis, systems programming, programming languages, operating systems, and software engineering and design.
The program provides students with a solid background in both the theoretical and practical skills needed in real-world jobs. For example, programming courses train students to understand the processes of solving computational problems through the design, implementation, testing, and evaluation of efficient and robust computer programs.
Elective courses enhance deeper coverage of applications and provide background in diverse areas such as artificial intelligence, software testing, database design, computer networks and security, and data sciences. Individual and team projects and communication skills are incorporated in the curriculum and emphasis is placed on solving complex problems and creating timely, efficient and cost-effective solutions.
Hardly any aspect of modern life is not impacted by computer science, from e-commerce to self-driving cars and electronic medical records to streaming entertainment media. Knowledge of computer science has become indispensable for engineers, teachers, artists, accountants, and almost everyone else.
A degree in computer science can lead to a wide variety of careers, ranging from software developer to database administrator, hardware engineer, systems analyst, network architect, security analyst, research scientist, systems manager and project manager.
According to the federal Bureau of Labor Statistics, additional career opportunities may include:
Computer hardware engineer
Computer system analyst
Computer network architect
Web developer
Information security analyst
Computer and information research scientist
Computer and information systems manager
IT project manager
About Penn State Abington
Penn State Abington provides an affordable, accessible and high-impact education resulting in the success of a diverse student body. It is committed to student success through innovative approaches to 21st-century public higher education within a world-class research university. With about 3,700 students, Penn State Abington is a residential campus that offers baccalaureate degrees in 21 majors, undergraduate research, the Schreyer honors program, NCAA Division III athletics, and more.