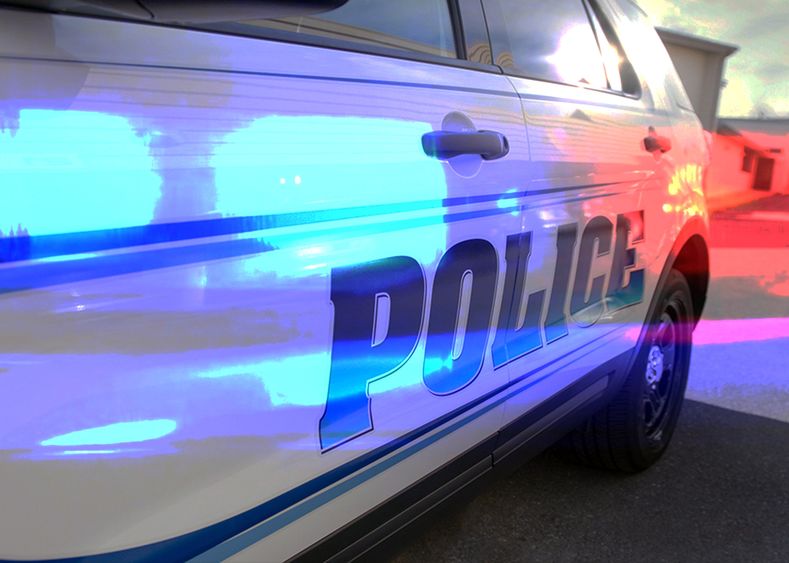 The start of fall semester at Penn State Abington marks, for many students, the start of their first time living on their own, and with independence comes the need for personal responsibility for one's own safety and security.
Sgt. Monica Himes, community education officer with University Police at the University Park campus, said that offices such as the Penn State University Police and Public Safety and individual community members play an important role in creating a safe, welcoming campus.
Himes said the first step simply is maintaining a level of situational awareness. Whether it's making sure to look both ways before you cross the street, keeping track of valuables like your phone and wallet, or making sure you're aware of what's going on around you while you're out and about, being situationally aware is always a first line of defense.
Other simple, practical tips for staying safe at Penn State include:
Know how to contact police
For immediate or life-threatening emergencies, students can and should always call 911. Students at Abington should program the number for University Police (215-881-7575) into their phones and be aware of how to find the Abington police station in 107 Rydal Building.
Students can also report a suspected crime using this online form, which applies to every campus and allows students to remain anonymous if they choose.
Additionally, there are emergency phones in public, outdoor spaces, in the form of poles topped with blue lights.
Whether you live on or off campus, always be sure to lock your door to help safeguard against theft. Similarly, making sure your bicycle is properly locked and registered and that personal items such as phones, laptops, wallets or purses are accounted for can help greatly reduce the likelihood of theft.
Himes noted that residence halls are equipped with safety systems to restrict access to residents only and encouraged students not to bypass those systems.
"Do not let strangers or unescorted guests into your residence hall or apartment building," she said. "And if you see someone gain access who shouldn't, never hesitate to make a report to police."
Safeguard your personal information
Phishing scams and phone scams unfortunately are common, so be sure not to give out your personal information, including your Penn State ID number and your passwords. If you receive a strange email or phone call trying to get you to share personal information, Himes has a simple guideline: "If something doesn't seem right, it probably isn't."
She also noted that official law enforcement agencies will never contact you demanding money under the threat of arrest; this is a common scam that can take many different forms. If you're unsure if something is legitimate, reach out to a trusted source or report the incident to University Police. You can report suspicious emails to [email protected], and can learn more about information security and what you can do to protect yourself online at https://security.psu.edu/phishing/.
Understand 'Run, Hide, Fight'
Penn State has adopted an Active Attacker Response Program as part of the University's ongoing commitment to the safety of those who are on University campuses.
Based upon the "Run, Hide, Fight" model developed by the City of Houston, Penn State's Active Attacker Response offers the same three action steps if confronted with an active assailant, making it easy to remember and act upon in an emergency: run if you can, hide if you can't, and fight as a last resort.
University Police and Public Safety has additional details on the "Run, Hide, Fight" protocol, including a step-by-step guide and training video, available here. As a warning, the video contains intense depictions of violence. It is designed in a realistic manner to educate the Penn State community on best practices for responding to a violent attack.
Understand the concept of "medical amnesty."
The first steps to avoid trouble with alcohol are: not drinking while underage, and, for those of legal age, to always use alcohol responsibly. However, Penn State policy and Pennsylvania law both protect underage individuals who make a report out of concern for the safety and well-being of a friend.
Under Pennsylvania's Medical Amnesty Law and Penn State's "responsible action protocol," if someone calls the authorities out of concern for another person suffering from an alcohol or drug overdose, both the caller and the person in need of medical care are shielded from legal or disciplinary repercussions if the caller reasonably believes they are the first to call, provides their name, and stays with the person in need of medical attention until the authorities arrive.
Himes said that a student who calls authorities and the person in need of attention would not be in trouble, but instead would receive support and educational resources to "learn from the incident and make better personal choices."
Understand the importance of consent and what constitutes sexual assault.
Sexual assault unfortunately does occur on college campuses across the nation, and a large percentage of these assaults happen in the first weeks of the semester as new students are adjusting to college life, according to Jennifer Pencek of the Penn State Gender Equity Center.
In most cases, the victim and the assailant know each other before the crime takes place, and a large percentage of the cases also involve alcohol. Pencek also noted that victims can be of any gender identity.
"If a student chooses not to have sex, that is a valid decision, and if they choose to have sex, that also is a valid decision," Pencek said. "But in every sexual encounter, it is absolutely critical to make sure it is consensual."
Consent is affirmative and ongoing, and requires the person to not be incapacitated by drugs or alcohol. Consent can be either verbal or non-verbal, but must be clearly given, Pencek said. If you're unsure if someone has given consent, then stop immediately; make sure you clearly receive and confirm the other party's consent before initiating or continuing a sexual encounter.
Pencek explained that if a person is unconscious or incapacitated, they cannot consent. If a person says "yes" but later changes their mind, they are no longer giving consent. You can consent initially and then decide to stop; everyone has the right to change their mind and withdraw consent.
If a person simply doesn't say "no," this is not consent — the absence of "no" is not the same thing as saying "yes." If a person is pressured into giving consent, it is not truly consent; it is coercion. If a person does not give consent, such as in any of the previous examples, and another party continues with a sexual encounter, this is sexual assault, Pencek said.
If you are ever the victim of sexual assault, Penn State has resources available to support and empower survivors. Counseling and Psychological Services at Abington offers confidential counseling and therapy including crisis intervention services.
If you see something, say something.
"At the end of the day," Himes said, "all of us are Penn Staters, and it's up to us to watch out for each other."
She encourages all Penn Staters to, if they see a friend or even a stranger being harassed or put in an uncomfortable situation, remember the "three D's:" directly interact with the people involved and express your concerns; distract them by diverting their attention to something else to covertly defuse the situation; and delegate your responsibility to intervene by notifying someone else who is better equipped to handle the situation, such as law enforcement, if appropriate. If you ever feel unsafe, always delegate.
If you see something suspicious or concerning, don't hesitate to call police to report it. Police are more able to assess and respond to a potential incident the sooner it is reported. Contact police directly and avoid reporting incidents through social media channels, which are not monitored 24/7 and not intended for emergency communication.
You can also make reports to the Abington Care Team (ACT), a service that provides members of the Abington community an opportunity to share a concern about a student's wellness or safety. The main purpose of ACT is to be proactive in assisting students of concern and intervening with students who appear to be having academic or health/safety issues.
Know what resources are available to you.
If a student is ever victimized or assaulted, there are many Penn State resources available and dedicated to supporting and empowering that student.
The Red Folder, Penn State Abington's guide to help faculty, staff, and others who interact with students to recognize, respond to, and refer students in distress is available here.
The Office of Student Conduct supports students and investigates reports of misconduct; Counseling and Psychological Services offers mental health services and therapy.
"As a student, you probably have a lot of priorities to juggle, but your primary concern should be your safety and well-being," Himes said. "Without meeting that goal, you can't meet any of your others. We're here to help you and to support you."
About Penn State Abington
Penn State Abington provides an affordable, accessible, and high-impact education resulting in the success of a diverse student body. It is committed to student success through innovative approaches to 21st century public higher education within a world-class research university. With 3.500 students, Penn State Abington is a residential campus that offers baccalaureate degrees in 21 majors, undergraduate research, the Schreyer honors program, NCAA Division III athletics, and more.