The performance is open to the public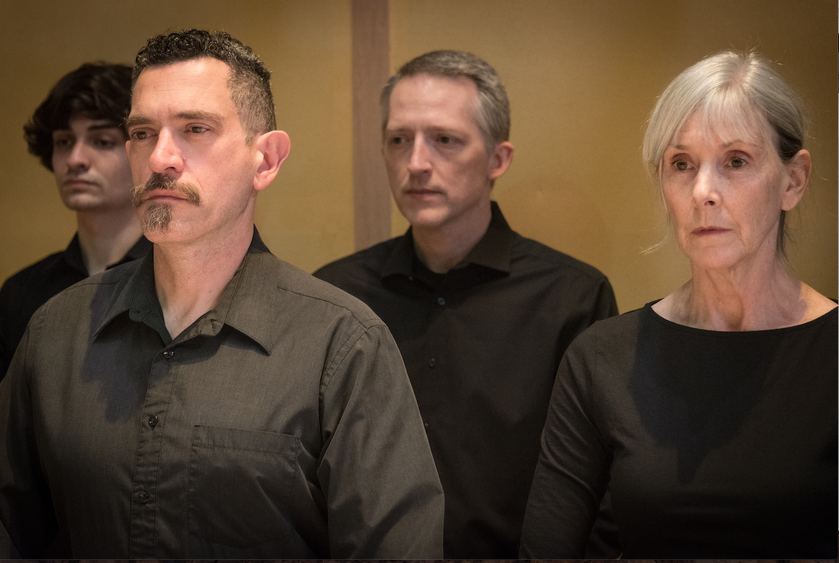 Penn State Abington will host Theatre Nohgaku for a single performance of the play "Gettysburg" on Wednesday, Sept. 18.
Playwright Elizabeth Dowd and composer David Crandall have re-imagined the conflict at the center of American history as noh, a traditional form of Japanese drama. In the process, they created something unprecedented: an intertwining of voices from our country's painful past with noh's poetic forms, a synthesis of the extraordinary music of noh with choral concert music, accompanied by violin, harmonica and the drums of noh. Through this synthesis, "Gettysburg" gives audiences an opportunity to consider the larger and lasting significance of America's war against itself.
The play opens with a veteran of the war in Afghanistan who travels to the battlefields of Gettysburg in search of the place where Confederate Gen. Lewis Armistead fell. The veteran, a descendant of Union Gen. Winfield Hancock, has inherited a watch entrusted to Hancock by the dying Armistead in recognition of their pre-Civil War friendship.
A groundskeeper tells the young veteran: "Wait till twilight. When the sun slants across the fields, you can feel the past. You can hear it … ." The ghost of Armistead appears.
The chorus sings the story of the pre-war friendship between the two generals. The ghost does a dance of anguish. The two veterans speak across time of their shared experiences of war, loss, and duty above all.
Learn more about "Gettysburg" and see an interview with the playwright here. 
Date: Wednesday, Sept. 18
Time: 8 p.m.
Location: Sutherland Auditorium at Penn State Abington, 1600 Woodland Road, Abington, Pa.19001
Tickets: $10. Free for Penn State Abington students, faculty, and staff with ID.
Questions? [email protected]
About Penn State Abington
Penn State Abington provides an affordable, accessible, and high-impact education resulting in the success of a diverse student body. It is committed to student success through innovative approaches to 21st century public higher education within a world-class research university. With nearly 4,000 students, Penn State Abington is a residential campus that offers baccalaureate degrees in 21 majors, undergraduate research, the Schreyer honors program, NCAA Division III athletics, and more.