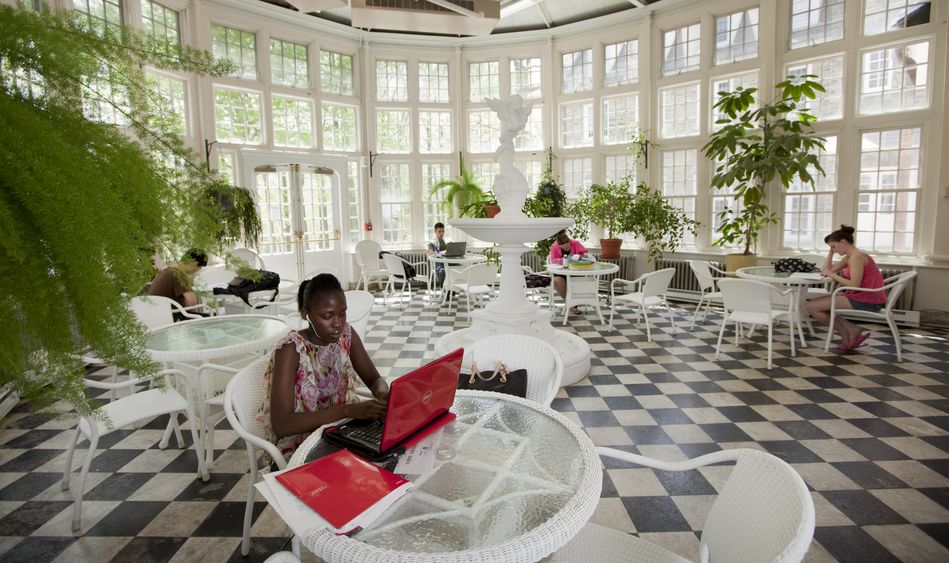 Penn State Abington reminds faculty, staff, and students that the college and the entire University are tobacco- and smoke-free. Penn State Policy AD32 reinforces the commitment to maintaining a healthy environment for all members of the community.
The use of cigarettes, e-cigarettes, cigars, pipes, smokeless tobacco, all nicotine delivery devices and other tobacco products is prohibited across all University-owned or leased properties, facilities, and vehicles.
As part of Penn State's strategic priority to enhance health and wellness, the University is committed to the health and well-being of its students, employees and visitors.
The tobacco-free policy will allow nonsmokers to avoid exposure to second-hand smoke.
Penn State has been engaged in the examination of smoking on campus since 1986 when the first smoking policy and guideline was created. Tobacco use for the purposes of cultural or religious practices, theatrical performances, and research will be exempt from this policy. In addition, smoking or the use of tobacco will be allowed inside closed personal vehicles that are parked on Penn State property.
Students, faculty and staff with questions or concerns about this policy go to tobaccofree.psu.edu .
About Penn State Abington
Penn State Abington provides an affordable, accessible, and high-impact education resulting in the success of a diverse student body. It is committed to student success through innovative approaches to 21st century public higher education within a world-class research university. With nearly 4,000 students, Penn State Abington is a residential campus that offers baccalaureate degrees in 21 majors, undergraduate research, the Schreyer honors program, NCAA Division III athletics, and more.