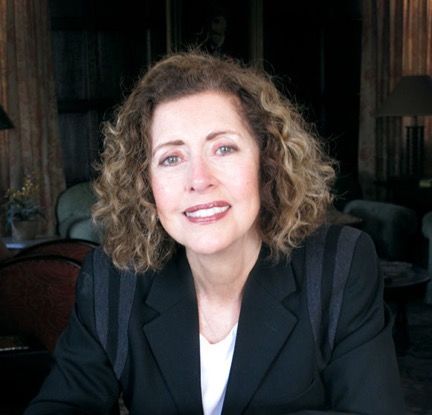 ABINGTON, Pa. -- Pioneering sales trainer Linda Richardson will be the keynote speaker at the Penn State Abington Spring 2019 commencement on May 4.
She is the founder of Richardson, a global sales training business, and the author of "Changing the Sales Conversation" and the New York Times bestseller "Perfect Selling." A recognized leader in the industry, she won the coveted Stevie Award for Lifetime Achievement in Sales Excellence in 2006 and was named one of the Top 20 Most Influential Training Professionals by Training Industry Inc. in 2007.
Richardson began her career as an educator before transitioning to the corporate world, where she developed a passion for sales effectiveness. She has worked with sales forces worldwide as a consultant, writer and sales leader.
Early in her career, she drove the movement to consultative selling to help salespeople adapt to changes in client needs and engage in need-based dialogues. Consultative selling became mainstream for several decades.
Her 2014 book, "Changing the Sales Conversation," moves consultative selling forward to address the challenges of selling in the new environment driven by the Internet. She identifies five conversation changers that are needed for salespeople to succeed with highly informed, self-educating clients by bringing insights and ideas to them to solve their business challenges and deliver results.
Born in Philadelphia, Richarson graduated from Temple University with a master's degree in educational psychology. She began her career as an English teacher and then became the director of the Living School in New York. Richardson also worked as a management consultant at the Hay Group and head of training and development at JPMorgan Chase. She founded Richardson in 1978, and although the company was acquired by a private equity company in 2008, she remains an investor.
She has written 11 books, including "Sales Coaching— Making the Great Leap from Sales Manager to Sales Coach" and "Consultative Negotiations." She also wrote the book "You're Hired — Five Easy Steps to Hearing Those Words," in her work with Philadelphia-based Project H.O.M.E., which supports low-income and homeless people.
Richardson has been published in industry and training journals and has been featured in the Wall Street Journal, Forbes, Nation's Business, Selling Power, Success, and the Conference Board Review magazine.
She is affiliated with the U.S. Small Business Administration President's Council, Philadelphia Mayor's Art Council, Costume and Textile Committee of the Philadelphia Museum of Art, Director of the Pennsylvania Academy of Fine Arts, the Philadelphia Art Alliance., and the American Poetry Review.
About Penn State Abington
Penn State Abington provides an affordable, accessible and high-impact education resulting in the success of a diverse student body. It is committed to student success through innovative approaches to 21st-century public higher education within a world-class research university. With nearly 4,000 students, Penn State Abington is a residential campus that offers baccalaureate degrees in 19 majors, undergraduate research, the Schreyer honors program, NCAA Division III athletics and more.