Abington student discusses importance of youth involvement in politics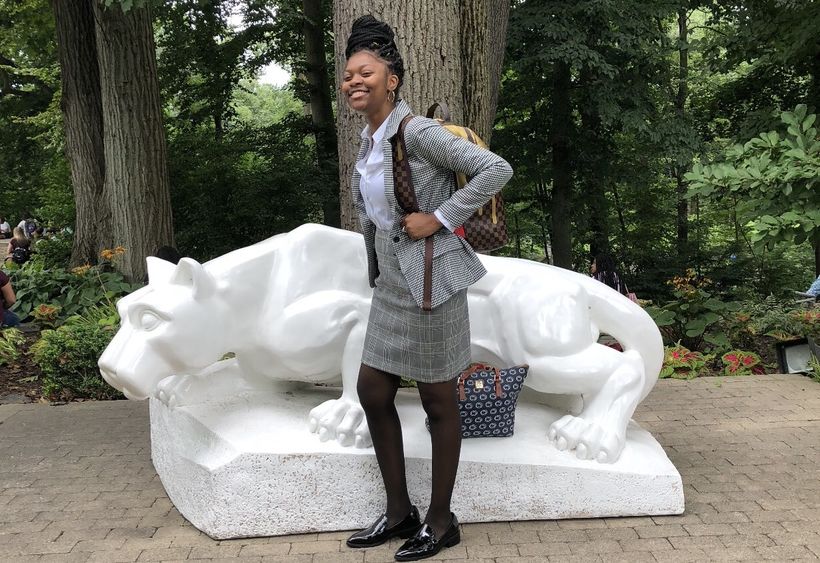 ABINGTON, Pa. — Eighteen-year-old Shania Bennett is a first year Penn State Abington student with an impressive list of accomplishments. She is currently serving a four-year term as committee person for the 48th Ward, 12th Division in South Philadelphia, making her one of the youngest elected officials in the city.
Bennett, a criminal justice major, said her interest in politics and public service was sparked by her parents, whom she used to accompany to the voting booth as a youngster.
"I always wanted to understand how government works on a local level, and then I realized that I want to affect progressive change in Philadelphia," she said.
She knocked on what seemed like thousands of doors working on the successful campaigns of Court of Common Pleas Judge Deborah Canty and city District Attorney Larry Krasner.
The boots on the ground experience didn't discourage her — it inspired her. Earlier this year, an Instagram post led her to attend a town hall meeting.
"When I got there, I noticed that there weren't any young people. At the next meeting, I asked, 'How do I become a part of this?' " she said. "The following week, I picked up petitions from Philadelphia City Hall so I could campaign to be a committee person."
After going door-to-door collecting signatures to qualify, Bennett appeared on the ballot the first time she was eligible to vote.
"My name was on the ballot underneath the governor and some state representatives," she laughed. "And I won!"
With more than 500 people in her division, Bennett keeps busy with constituent services such as helping those with utility bill problems or applying for copies of birth certificate.
Although acting as a liaison between her neighbors and upper echelon officials is her primary responsibility, her underlying goal is to motivate young people to make their voices heard in their communities.
"I want to get youth involved and engaged. They are not going to be under the age of 18 forever," she said. "Ultimately, voting impacts everyone."
How to vote today
Are you ready to vote today, but don't know the location? Find out from the Commonwealth of Pennsylvania.
About Penn State Abington
Penn State Abington provides an affordable, accessible, and high-impact education resulting in the success of a diverse student body. It is committed to student success through innovative approaches to 21st-century public higher education within a world-class research university. With nearly 4,000 students, Penn State Abington is a residential campus that offers baccalaureate degrees in 19 majors, undergraduate research, the Schreyer honors program, NCAA Division III athletics, and more.