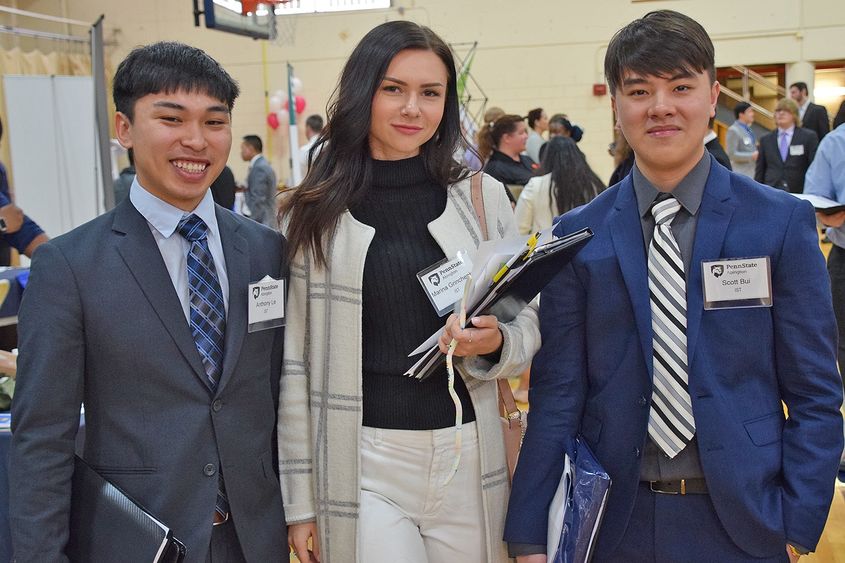 ABINGTON, Pa. — The Penn State Abington Center for Career and Professional Development (CCPD) will host its annual fall Career Expo on Wednesday, Oct. 24, in the athletics building on campus. It will feature more than 100 firms searching for qualified interns and employees.
Current students and alumni are invited to attend the event, which runs from 10:30 a.m. to 1:30 p.m. Professional attire is required for entry.
Students and alumni say working with the Abington CCPD is key to a successful experience at the fair. The staff will advise participants on researching and targeting specific companies and developing a resume and talking points.
Many firms make the Abington spring and fall career fairs regular stops in their recruiting outreach, due to the quality of applicants.
Here are some tips from the CCPD for those who will attend the Career Expo:
Why should I attend?
To find a job or internship
To explore career possibilities
To make connections for future jobs and internships
To get a free professional headshot
Who will be there?
Research the organizations. Choose to approach as many organizations as possible at the event. You never know what you will learn or who you will meet that will lead to an opportunity.
30-second introduction
Practice what you will say to make a great first impression.
What to wear
Professional Attire. Suits are strongly suggested. Clothing and shoes should be clean, ironed and appropriate.
What to bring
Penn State ID
25+ copies of your resume
Your 30-second introduction
About Penn State Abington
Penn State Abington provides an affordable, accessible, and high-impact education resulting in the success of a diverse student body. It is committed to student success through innovative approaches to 21st-century public higher education within a world-class research university. With nearly 4,000 students, Penn State Abington is a residential campus that offers baccalaureate degrees in 19 majors, undergraduate research, the Schreyer honors program, NCAA Division III athletics, and more.