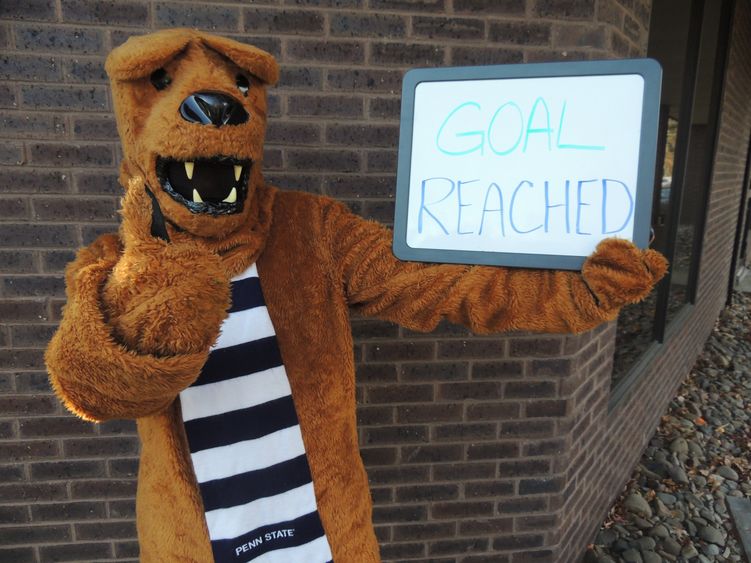 Donations totaled more than $5,000 for the Penn State Abington Student Emergency Assistance Fund on #Giving Tuesday, a global day of philanthropy celebrated on Nov. 28 this year. Various members of the University community talked about why they gave during this year's event.
"I supported the Penn State Abington #GivingTuesday campaign because I see the impact of philanthropy on our students every day. Their grit and commitment and desire to reach their full potential make Abington students a great investment.
"Their commitment to obtaining a degree to improve the situation for themselves, their families, and communities keeps me coming to work everyday. Faced with obstacles on all sides, these students persist, knowing education is the pathway toward and foundation of a better life for them and those they love."
—Gina Kaufman, director, Student Affairs
"I had a student this semester who motivated me to make my donation. His financial aid didn't come through until well into the semester so he never bought the ebook/online homework program. He is a good student, and I don't want to see students like him held back in any way because of the cost of a textbook."
— Christine Krewson, lecturer, Chemistry
Funds raised during the event were directed to the Student Emergency Assistance Fund, which supports the Lion Share Food Pantry, provides assistance for textbooks, and helps offset unexpected needs.
Penn State Abington, formerly the Ogontz campus, offers baccalaureate degrees in 19 majors at its suburban location just north of Philadelphia. Nearly half of our 4,000 students complete all four years at Abington, with opportunities in undergraduate research, the Schreyer honors program, NCAA Division III athletics, and more. Students can start the first two years of more than 160 Penn State majors at Abington and complete their degrees at University Park or another campus. Lions Gate, the first residence hall on campus, opened in August 2017.