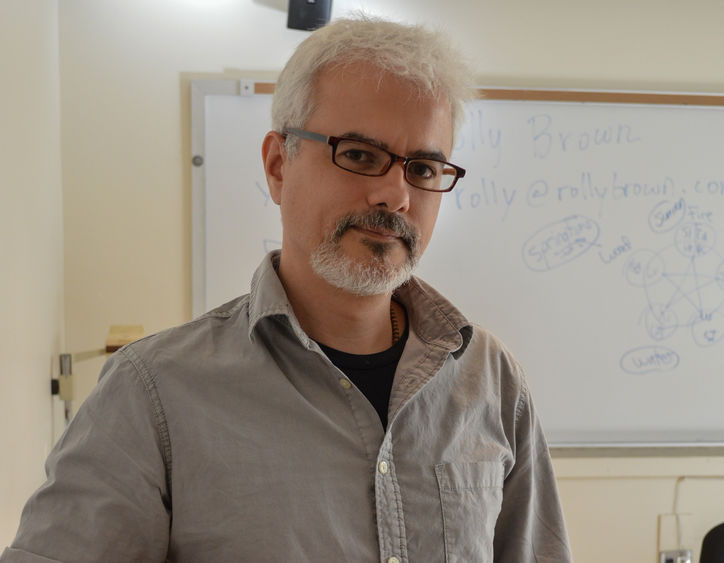 ABINGTON, Pa. — Columbia University Press recently released "Buddhism and Medicine: An Anthology of Premodern Sources" edited by C. Pierce Salguero, associate professor of Asian history and religious studies at Penn State Abington.
"Buddhism and Medicine" showcases the relationship and mutual influence between these fields across premodern Asia. The anthology combines dozens of English-language translations of premodern Buddhist texts with introductions by leading international scholars.
The book, which Salguero dedicated four years to finishing, is the first of three in the series.
"There are few scholarly books on the market that even touch on the topic of Buddhism and medicine in the premodern period, and none of those are anthologies of sources," he said.
This work explores in detail medical topics ranging from the development of fetal anatomy to nursing, hospice, diet, magical powers and visualization. Premodern Buddhist pieces that have been translated include meditation guides, popular narratives, spells texts, monastic disciplinary codes, recipes and works by physicians.
Salguero is writing all three books for academic and popular readers. 
"I feel strongly about presenting scholarly research in such ways that it can appeal to wider audiences," he said.
Salguero said he developed the book as part of his drive to develop a field of study at the intersection of Buddhism and health. 
"It encompasses scholars from different disciplines and brings together scholars who wouldn't normally be in conversation with one another to explore a common topic," said Salguero.
About Penn State Abington
Penn State Abington, formerly the Ogontz campus, offers baccalaureate degrees in 19 majors at its suburban location just north of Philadelphia. Nearly half of its 4,000 students complete all four years at Abington, with opportunities in undergraduate research, the Schreyer honors program, NCAA Division III athletics, and more. Students can start the first two years of more than 160 Penn State majors at Abington and complete their degrees at University Park or another campus.