Minor to be offered beginning fall 2017 at University Park and Abington campuses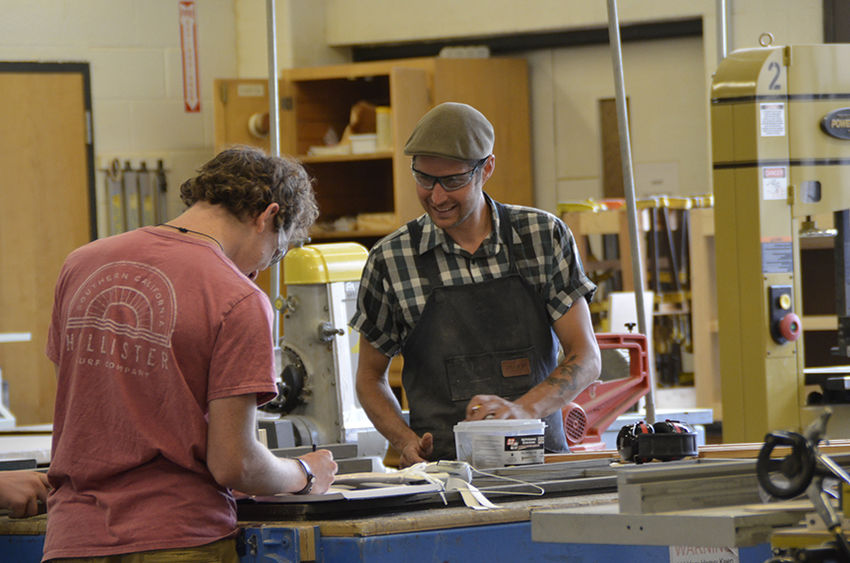 UNIVERSITY PARK, Pa. — The Penn State School of Visual Arts, in collaboration with Penn State Abington, is offering a new art minor, available fall 2017, which will be available at both the Penn State University Park and Abington campuses. The new minor enables students to explore and integrate visual arts and design learning with personal creative capabilities to develop a distinctive visual language that can be applied across multiple areas of study.
The art minor is an attractive addition for non-art majors interested in incorporating creative and critical studio explorations in their undergraduate experience. Students who minor in art have distinct career advantages that can be utilized in a wide variety of fields across all disciplines where visual expression, creative problem-solving, and critical thinking are valued.
Requiring a total of 18 credits to complete, the art minor provides a flexible coursework structure that ensures students' objectives and artistic interests are met through creative and challenging coursework and professional resident instruction in art. Each student must select an area of concentration from the following: ceramics, drawing and painting, new media, photography, printmaking or sculpture.
"Whether students are in a STEM field wishing to evolve toward a STEAM (STEM + Art) model, aiming for an interdisciplinary occupation that incorporates visual skills, adding a toolkit that facilitates design thinking, or simply seeking an avocation, this minor unlocks the gate to upper-level studio courses," said William Cromar, senior lecturer in art at Penn State Abington, who was instrumental in developing the new program.
For additional details about the minor, contact Angela Rothrock, advising coordinator of art at University Park, via email at [email protected], or William Cromar, art program chair at Abington, via email at [email protected].