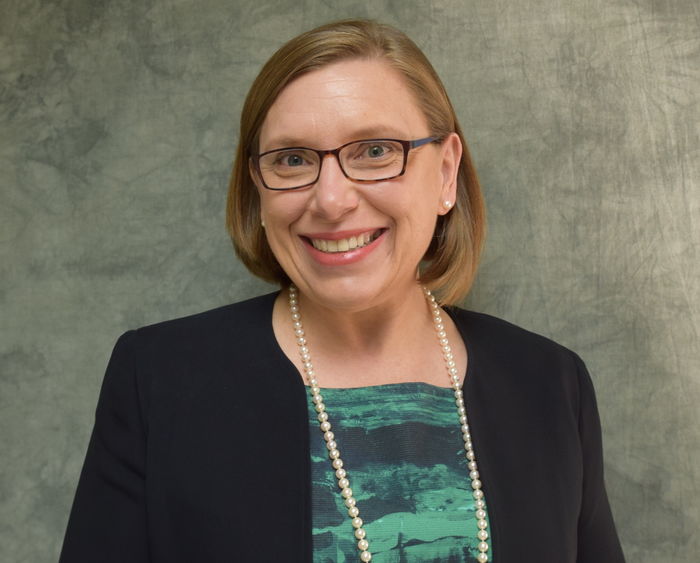 Karen Weiss Jones joined Penn State Abington as the director of development effective May 31. She brings more than 17 years of progressive experience in fundraising in higher education institutions with an emphasis on individual major gifts, strategic planning, accountability and volunteer board development.
"I am pleased to join Penn State Abington under the leadership of Chancellor Damian J. Fernandez," Weiss Jones said. "There are wonderful opportunities at Abington for alumni, parents and friends to get involved and support Penn State students close to home in Philadelphia."
Weiss Jones came to Abington from the College of Arts and Sciences at Syracuse University. As assistant dean for advancement, she collaborated with the dean, faculty and department chairs to develop resources for the college.
Weiss Jones previously served as chief advancement officer in the College and Graduate School of Arts and Sciences at Boston University; regional director of leadership gifts at Massachusetts Institute of Technology; senior major gifts officer at the University of Pennsylvania; and director of planned giving at Gettysburg College. Earlier in her career, she worked with Amish and Mennonite farmers as director of land preservation for Lancaster Farmland Trust.
Originally from Lancaster, Pennsylvania, Weiss Jones earned a bachelor's degree in political science from West Chester University. She and her husband, Patrick Jones, will be settling in Glenside.
Gifts from Penn State's alumni and friends have been essential to the success of the University's historic land-grant mission to serve the public good. To fulfill that mission for a new era of rapid change and global connections, the University has begun A Greater Penn State for 21st Century Excellence, a fast-paced campaign focused on the three key imperatives of a public university. Private support will keep the door to higher education open and enable students to graduate on time and on track to success; create transformative experiences on Penn State campuses and around the globe that tap the full potential of Penn Staters to make a difference; and impact the world through discovery, innovation, and entrepreneurship. To learn more, please visit www.giveto.psu.edu.
++++++++++++++++++++++++++++++++++++++++++++++++++++++++++++
Penn State Abington, formerly the Ogontz campus, offers baccalaureate degrees in 18 majors at its suburban location just north of Philadelphia. Nearly half of our 4,000 students complete all four years at Abington, with opportunities in undergraduate research, the Schreyer honors program, NCAA Division III athletics, and more. Students can start the first two years of more than 160 Penn State majors at Abington and complete their degrees at University Park or another campus. Lions Gate, the campus' first residence hall, will open in August.