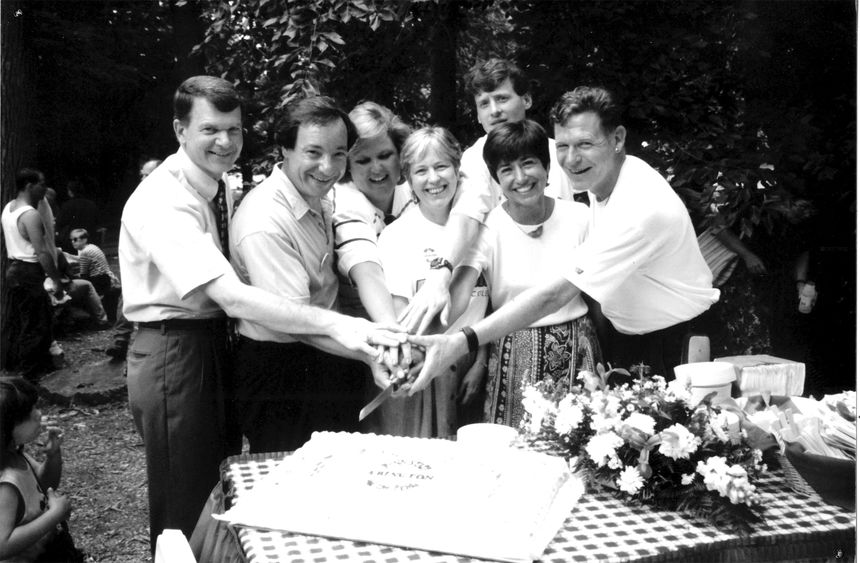 ABINGTON, Pa. — Penn State Abington marked a century of education at the campus with a free public event on Sunday, May 21.
Dolores Fidishun, head librarian, and her staff set up displays representing major milestones in the history of the college at the event, "Celebrating 100 Years of Education at Abington."
"Our plan is to show that education at this site — from the Ogontz School for Young Ladies through Penn State Ogontz to Penn State Abington — has been a means for empowerment and encouragement to the community, by showing our students how to become the best that they can be," she said.
Memorabilia including women's military uniforms and makeshift wooden rifles, plates and vintage photographs, report cards, and yearbooks were on view, and tours were available of the archives room.
The three primary focus areas of the celebration were:
Principal Abby Sutherland's vision in directing the Ogontz School's transition in 1917 to the Abington site, where many more young women could receive a college-level education alongside the niceties of a highly regarded finishing school.
Sutherland's donation of the Ogontz School to Penn State in 1950 and the tax issues raised in the process. It will explain how the G.I. Bill opened up educational opportunities for veterans, many of whom attended Penn State Ogontz.
The evolution into Penn State Abington in 1997, when the school began offering baccalaureate degrees.
Special guests were graduates of the Ogontz School and Penn State Ogontz to share their stories.
Library archivist Lillian Hansberry and communications specialist Frank D. Quattrone, author of the recently published book "Penn State Abington and the Ogontz School," were on hand to answer questions. Copies of the book were available for $20.
Penn State Abington, formerly the Ogontz campus, offers baccalaureate degrees in 18 majors at its suburban location just north of Philadelphia. Nearly half of our 4,000 students complete all four years at Abington, with opportunities in undergraduate research, the Schreyer honors program, NCAA Division III athletics, and more. The Lions Gate residence hall will open in August.