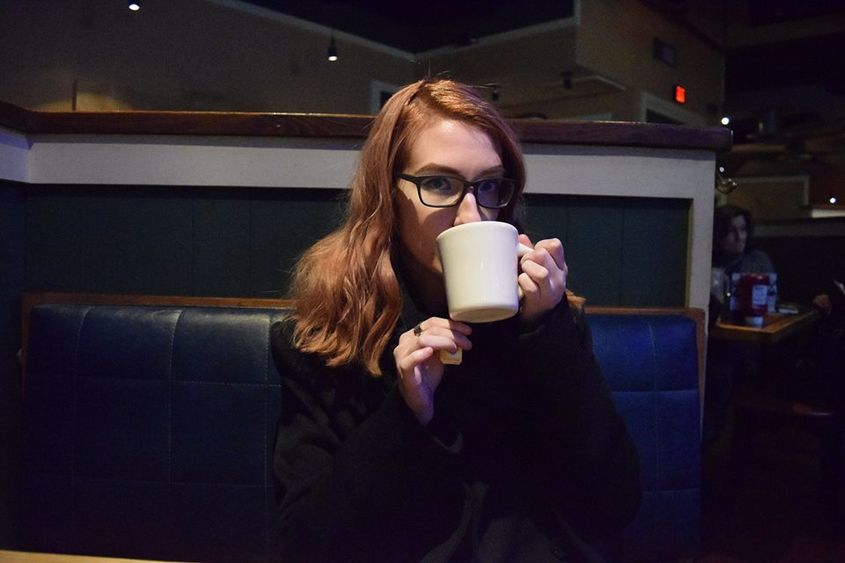 ABINGTON, Pa. — A Penn State Abington student recently wrote about the importance of networking and using the resources offered by the college's Center for Career & Professional Development.
The author, Diana Sienkiewicz, is a nontraditional first-generation college student at Penn State Abington. She is a corporate communication major and Information sciences and technology minor who took "an extra-long gap year." Sienkiewicz wrote:
Someone once told me that they didn't believe in luck and showed me a picture of a four-leaf clover with the fourth leaf stapled in. 'Make your own luck,' he said.
And recently I did so. I had the pleasure of networking with Penn State Abington alumni who work in corporate communication, which is my major.
To be honest, I wasn't completely positive I was going to attend the event, which was organized by the campus' Center for Career & Professional Development. It was not a good day for me, but, instead of making excuses, I changed into business clothes and showed up. There was no official dress code, but I'm one to dress to impress.
The networking event was set up in the style of a talk show. The alumni touched on the diversity of the work in corporate communication; their professional histories, current positions and future plans; and what they wished they focused on more when they were in college.
A lot of what they had to say was worth jotting down in my planner. For example, Kwan Morrow, founder of KM Digital Relations said, 'Have some focus on a specialized area but also be a generalist.'
After the 'talk show' was over, we were given the freedom to connect with the panelists. One, Cache Hall, in particular reminded me of what someone had said to me about making your own luck.
Cache, visitor services manager at Eastern State Penitentiary Historic Site and event host at The Franklin Institute, recalled a time when she was hired for a job and said she lucked out. But Ross Brinkert, associate professor of corporate communication, reminded Cache of the wise words from the philosopher Seneca, 'Luck is what happens when preparation meets opportunity.'
When those words hit my ears, it took me all the way back to the time when a former boss and mentor had said something similar. It's the words people tell me through their stories and the time they make to shape the next generation that make me who I am today.
I may not exactly know everything I want to do, but I have an idea. Years ago I would have never guessed I would be where I am today. Having people who have faith in me and make time in their day to speak about it has served as an amazing support system. Just a year ago, I thought about giving up because of the things that did not come naturally. Instead, I worked even harder to master them.
So, even though I didn't want to attend the networking event, I'm glad I did. Networking is a form of communication, and most people don't realize the importance of communication.
As college students, these opportunities do not come often; we either attend what is offered to us or make our own. There is never a time when opportunity falls in our laps.
Make your own luck, staple in that fourth leaf.
— Diana Sienkiewicz
++++++++++++++++++++++++++++++++++++++++++++++
Penn State Abington, formerly the Ogontz campus, offers baccalaureate degrees in 18 majors at its suburban location just north of Philadelphia. Nearly half of our 4,000 students complete all four years at Abington, with opportunities in undergraduate research, the Schreyer honors program, NCAA Division III athletics, and more. The Lion's Gate residence hall will open in August 2017.