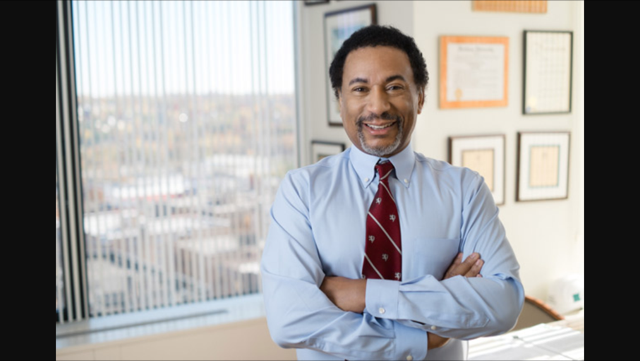 Distinguished attorney and New York Times best-selling author Lawrence Otis Graham will be the commencement speaker at the Penn State Abington Spring commencement on May 5,.
Graham has written 14 books on race, class, education and diversity in America. "Our Kind of People: Inside America's Black Upper Class" is in its 30th printing, and Netflix is developing it into a series.
A graduate of Princeton University and Harvard Law School, Graham practices real estate law in New York. He is frequent commentator on race and class in America on programs including "Charlie Rose," "Good Morning America," "Hardball with Chris Matthews" and "The Today Show."
Graham's writing has appeared in New York Magazine, Glamour, Essence, and The New York Times, and he has served as contributing editor for U.S. News & World Report.
In the early 1990s, Graham went undercover as a busboy at an all-white country club in Connecticut. The resulting New York Magazine cover story, exposed discrimination in private clubs and how such institutions encouraged corporate bias in the workplace. It led to his next two books, "Member of the Club" and "The Best Companies for Minorities."
Graham launched his writing career with a piece he won first place for in the NAACP national essay contest when he was 17. He wrote his first book as a college freshman, "Ten Point Plan for College Acceptance," which was serialized by Good Housekeeping magazine.
His 14th book, "The Senator and The Socialite," is a biography of Blanche Bruce, the African-American U.S. senator who was elected during the 1870s and later served under three U.S. presidents. The book follows three generations of the Bruce dynasty from Mississippi to New York.
Graham has taught American government and African-American studies at Fordham University. He serves on the boards of several educational institutions including the Horace Mann School, the State University of New York Purchase, and the board of overseers at the University of Pennsylvania.
He is on the boards of the American Theatre Wing, which sponsors the Tony Awards, and the Princeton University Center for African American Studies. He and his wife, author and corporate executive Pamela Thomas-Graham, live in New York with their three children.
+++++++++++++++++++++++++++++++++++++++++++++++++++++++
Penn State Abington, formerly the Ogontz campus, offers baccalaureate degrees in 18 majors at its suburban location just north of Philadelphia. Nearly half of our 4,000 students complete all four years at Abington, with opportunities in undergraduate research, the Schreyer honors program, NCAA Division III athletics, and more. Students can start the first two years of more than 160 Penn State majors at Abington and complete their degrees at University Park or another campus. Lions Gate, our first residence hall, will open this August.