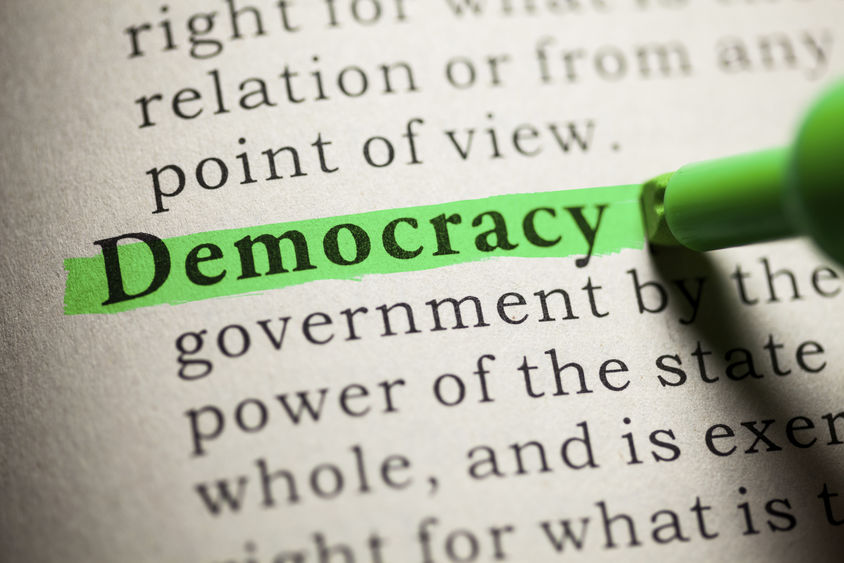 ABINGTON, Pa. — Penn State Abington Chancellor Damian J. Fernandez led a conversation with students over dinner last week about a timely topic: What does it mean to live in a capitalist democracy in the 21st century?
Members of the Civitas Victus Dictio Honor Society prepare for meetings with assigned readings. With Election Day approaching, Fernandez suggested a chapter from each of two contrasting texts:
Alexis de Tocqueville's classic "Democracy in America," the 1835 French study of America and its evolving society;
And then, leaping ahead, Robert Putnam's 2000 book "Bowling Alone," which argues we are increasingly disconnected from family, friends, neighbors and democratic structures.
"We are less a part of social groups. Individualism is trumping and getting the upper hand against civic life," Fernandez, a political scientist, said. "In the 200 years between de Tocqueville and Putnam, what has happened to the nature of democracy? The idea of democracy is still bold, beautiful and radical."
Fernandez outlined multiple paradoxes, including equality versus inequality, that he said have led to today's political situation.
"Equality is assumed, but inequality is the reality based on access and income," he said. "Does everyone have the same access and power? Who matters?"
"We are now challenging our foundational sense of who we are as a nation," he continued. "We are so split about these issues that we are in some ways at a breaking point."
"The idea of democracy is still bold, beautiful and radical."

-- Damian J. Fernandez, Abington chancellor
Fernandez predicts that the fracture in society will outlast Election Day 2016.
"After you win, how will you govern? We talk about winners and losers, newcomers, accumulation of wealth. This has eroded confidence in our democratic system," he said. "It is up to us to reconcile these opposing forces and tensions in democracy and move forward."
The Civitas Victus Honor Society was established at Abington to provide high-achieving students with a community to discuss broad ideas and concepts.