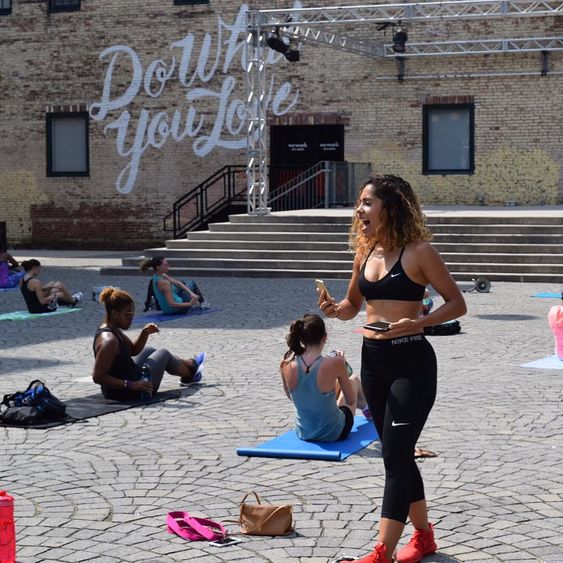 ABINGTON, Pa. — Penn State Abington graduate Fabiana Ferrarini is a genuine health hero. Oxygen magazine agreed, putting the certified fitness trainer on its cover for winning the magazine's 90-day training and nutrition challenge.
Now Fab, founder of a private Facebook group that supports mothers on their fitness journeys, wants to be Philadelphia Magazine's 2016 Health Hero. The annual Be Well Philly Health Hero Challenge promotes local health and wellness champions who help others make strides for healthier lives. Vote for Fab through Sept. 19. The winner receives a $10,000 donation to charity.
Fab, a 2010 Abington graduate with a bachelor's degree in life science, told the magazine her Health Hero goal is to significantly change food offerings and nutrition education in public schools.
"I believe the most effective way to make Greater Philadelphia a healthier region is to educate and enable children to eat properly," she said.
"As a young mother and college student ... I was always surrounded with people who truly wanted to see me succeed and graduate."

-- Fabiana Ferrarini
Fab's Abington story
Fab met her husband, Matthew, at Abington — he proposed to her in the classroom in the Sutherland Building where they first met. She wanted to tell her Abington story, in her own words:
"Attending college was not a choice for me, it was a priority. Penn State was on the top of my list of choices, but once I found out I was expecting there was no doubt in my mind that I wanted to attend Penn State Abington in the fall of 2006. I was a young mother to my one-month-old, Enrique.
"College life was not simple for a young mother, but I truly enjoyed every bit of it. The greenery around campus, the relaxing pond, and the great support and community made attending Abington the best years. I met some of the best friends. There were days I didn't have a babysitter for Enrique, and my friend, Michael Ucci (corporate communication, 2011), would watch him for me in Lares while I attended my class.
"The support from my classmates and friends and from staff in Student Affairs, Career Development, and Intercultural Affairs and professors is what truly helped me to stay focused.
"I was in science, and so most of my teachers were amazing, dedicated and extremely helpful but one I will never forget. He just had such a passion for teaching and such a connection with his students. He was always available to help with assignments, lab work, or even re-explained topics covered in class.
"My experience at Abington is one I will never forget. As a young mother and college student, my five years were by far made less stressful because I was always surrounded with people who truly wanted to see me succeed and graduate."