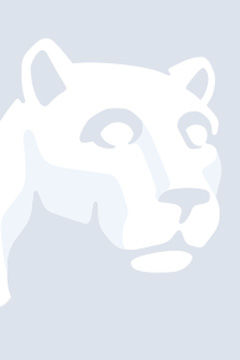 Penn State Abington
0119S Sutherland Building
Abington, PA 19001
Biography

Educational Background

Ph.D. (2012) History, Temple University, Philadelphia, PA
M.A. (2005) History, University of Nevada, Las Vegas
B.A. (1999) History, University of Nevada, Las Vegas

Research Interests

U.S. History
Urban and Environmental History

Selected Publications

Review Essay: "A History of Brooklyn Bridge Park: How a Community Reclaimed and Transformed New York City's Waterfront" and "Central Park Trees and Landscapes: A Guide to New York City's Masterpiece." New York History (in progress).

"Sun Belt Ruins: economic decline and structural abandonment in metropolitan Las Vegas, 2008-2016" in Siobhan Lyons, ed., Ruin Porn: essays on the obsession with decay (New York: Palgrave Macmillan, in progress).

"Entertainment for all of the senses: experience dining and the revitalization of postindustrial Philadelphia," in Alan Braddock and Laura Turner-Igoe, eds., A Greene Country Towne: Philadelphia's ecology in the cultural imagination (University Park, PA: Penn State University Press, 2016): 175-191.

"Secret Agent Nuptials: marriage, gender roles, and the 'different Bond woman' in On Her Majesty's Secret Service," in Lisa Funnell, ed., For His Eyes Only: the women of James Bond (New York: Columbia University Press, 2015): 187-195.

"The New Urban Dining Room: sidewalk cafes in postindustrial Philadelphia," Buildings and Landscapes: journal of the architectural vernacular 18.2 (Fall 2011): 60-81.

Teaching Interests/ Courses Taught

▪ The American Sixties
▪ Environmental History
▪ U.S. History to 1877

Selected Awards/ Honors

• Associate Historian, Mid-Atlantic Regional Center for the Humanities (MARCH), Rutgers University-Camden, 2015
• Member, Urban History Association (UHA), 2014-present
• Temple University, Dissertation Completion Grant, spring 2012
• Temple University - Tyler School of Art, research grant July 2011
• Temple University, Baron Distinguished Teaching Award, Dept. of History, April 2010
• U.S. National Park Service Research Grant, Aug. 2004-Aug. 2005.
• University of Utah - Marriott Library, research grant, Oct.2004.
• Utah State Historical Society, research grant, Nov.2004.