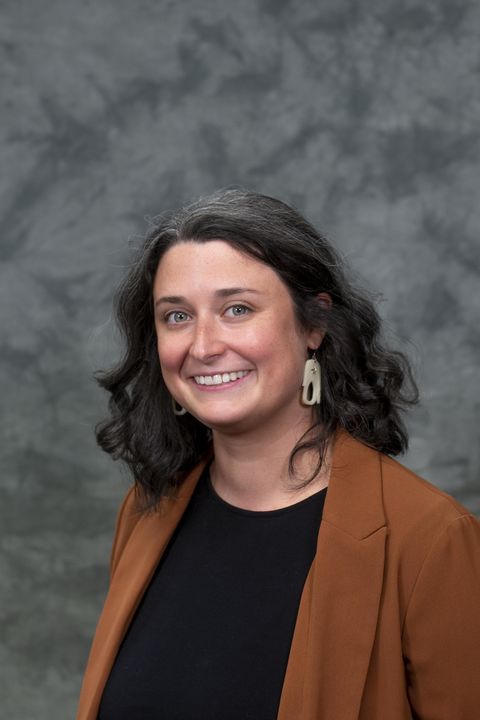 Assistant Professor of Native American History and Health Humanities,
History
Biography

Dr. Larkin-Gilmore (she/her/hers) was born and raised in Philly. Before graduate school, she worked at the Children's Hospital of Philadelphia. After receiving her Ph.D. in History from Vanderbilt University (Nashville, TN), she was a postdoctoral fellow in American Indian Studies at the University of Illinois at Urbana-Champaign. Most recently, she held the American Council of Learned Societies (ACLS) Oscar Handlin Fellowship.
Research Interests

Dr. Larkin-Gilmore is a social and cultural historian of medicine with a focus on American Indian life in the early twentieth century. Health is my preferred lens to understand the past. She is particularly interested in the ways public health policies and practices worked on, with and sometimes against federal policies aimed at controlling Native mobility, labor, and assimilation.

Her current book project is titled Mobile Medicine: Public Health and Indigenous Lives on the Lower Colorado River, 1880–1940. Mobile Medicine centers on disease in Native history to show how mobility blurs neat conceptions of spatial and racial order. Between the 1880s and 1930s, U.S. Indian policies tried to eliminate tribal sovereignty and, in the process, created medical crises for tribal nations across the country. Along the Lower Colorado River, tribes responded through purposeful movement that gave them freedom from surveillance, the opportunity to make a living, and the ability to maintain strong community bonds and sacred customs and relations to the land—in short, the ability to maintain their health. Diseases often link communities in new and complicated ways; their trajectories outline the contours of colonization in its many unwieldy forms. Through disease, Mobile Medicine tracks the liminal and powerful roles of Indigenous people and their health in US history.
Publications

Book Project (in progress):
Mobile Medicine: Public Health and Indigenous Lives on the Lower Colorado River, 1880-1940

Peer-Reviewed:
Larkin-Gilmore, Juliet, "On the Borders: Towns, Mobility, and Public Health in Mojave History," Journal of Arizona History 61, nos. 3&4 (Autumn/Winter 2020): 511-534.——— and Kristina E. Lee, "Report from the Field: Remembering Black Nashville at Fort Negley," The Public Historian 41, no. 5 (November 2019): 100-111

For Public Audiences:
"Cows on the Colorado: The History of Dairy Colonialism and Mohave Health," March 6, 2020, Environmental History Now.

"Eyes of the Beholder: Public Health Service Reports on Trachoma in White Appalachia and Indian Country," April 11, 2017, Nursing Clio.

"Homesick: Disease and Distance in American Indian Boarding Schools," November 18, 2016, REMEDIA Network.
Education

Ph.D. History, Vanderbilt University
M.A. History, Vanderbilt University
B.A. Health and Societies, University of Pennsylvania
Course Schedule

HIST/AMST003: The American Nation: Historical Perspectives (Fall 2022)

HIST124: History of Western Medicine (Fall 2022)