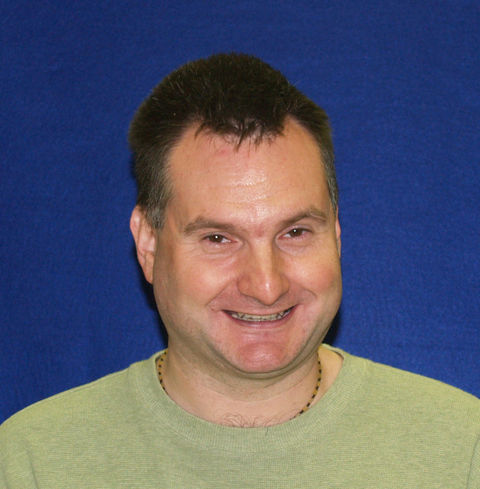 Penn State Abington
1600 Woodland Road
Abington, PA 19001
Biography

Educational Background

Ph.D. Modern languages (Italian & French), Middlebury College, Middlebury, Vermont
M.A. Italian studies, Middlebury College, Middlebury, Vermont, and Florence, Italy
B.A. Romance languages (French & Spanish), The University of Maine, Orono, Maine and Brittany, France

Research/Creative Interests and Innovations

Presenting a paper entitled "The Use of Storytelling as a Method for Teaching Grammar Today in FL Classrooms" at NeMLA's 2015 Conference, Toronto, Canada.

Presention of a paper entitled "The Graces:" A Celebration of the Arts Through Poetic Verse at ATINER's 4th Annual International Conference on Visual and Performing Arts in Athens, Greece, June, 2013.

"And a Hero Will Save Us; What Do Heroes From Ancient and Medieval Epics Teach Us in the 21st Century?", 2014, article under review.

Other research areas: 19th and 20th century Italian and French poetry and art, including the art and architecture of the ancient Mediterranean world.

Teaching Interests and courses taught

Italian and French cultural studies and ancient Mediterranean history.

Courses taught: beginner and intermediate level Italian, French, Spanish, and Latin courses; Latin Composition; Italian Conversation Through Culture; Italian Civilization and Culture; Introduction to Italian Literature; Intermediate Readings in Spanish; Ancient Greece; Ancient Mediterranean Civilizations and International Studies 100 (Studies on Italy and France); International Studies 496 (The Art of Louis XIV at Versailles)
Oral Communication and Reading Comprehension in French and Spanish for Bilinguals; and Comparative Literature 408 (Heroic Literature).

Membership


Member of the Editorial board of ATINER journal of Humanities and Arts, Athens, Greece.

Selected awards, grants, patents, other honors

Outstanding Teacher Award, Penn State Abington, 2005
Publications

Needham, Jonathan. And A Hero Will Save Us; What Do Heroes of Ancient and Medieval Epics Teach Us in the 21st Century? Athens, Greece: ATINER: Journal of Humanities and Arts, January 2017.

"Ossequio alle Grazie: uno studio critico delle traduzioni del "Le Grazie" di Ugo Foscolo nell' America del Nord", article to be available online in summer 2015 through the Italian Studies journal Rivista di studi italiani.

Book (in English and Italian), A Translation From Italian Into English of Ugo Foscolo's "The Graces" (Le Grazie). The Edwin Mellen Press, Lewiston, New York, 2013.

Review (in Italian), Oggi in Italia, by Joseph A. Tursi and Brian Rea O' Connor, and Parliamo italiano!, by Suzanne Branciforte and Anna Grassi. Italica 79 (2002): 553-54.

"One Step to Nirvana" and "For You, I Shall Weep No More." On the Wings of Pegasus, Famous Poets Society, 2003.
Papers and Presentations

Needham, Jonathan. "Please Touch Museum-Exploring the World of Vision and Touch in Italo Calvino's Le città invisibili." 2022 NeMLA Conference. Baltimore, MD, March 10-13.

Needham, Jonathan. "Ulysses-Forever Tragic: Canto XXVI of Dante's Inferno Artistically Visualized." 2021 NeMLA Conference. Philadelphia, Digital Platform due to COVID, March 11-14.

Needham, Jonathan. "Using Technology to Teach Literature to Heritage Speakers of Romance Languages." 2019 NeMLA Conference. Washington, D.C., March 21- 24.

Needham, Jonathan. "Ars est longa, vita brevis; Teaching Arts and Culture in 21st Century College-level Culture and Civilization Courses in North America." 2018 ATINER (Athens Institute of Education and Research) keynote speaker at 9th Annual Conference on Visual and Performing Arts. Athens, Greece, June 11-14.

Needham, Jonathan. "Transformations Seen in Selected Poems of d'Annunzio's Alcyone and Modern Italian Landscape Paintings." 2016 NeMLA (North East Modern Language Association) Conference. Hartford, Connecticut, March 17-20, 2016.

Needham, Jonathan. "The Use of Storytelling as a Method for Teaching Grammar Today in Foreign Language Classrooms." 2015 NeMLA Conference. Toronto, Canada, April 30-May 3.